When you become an AdSense publisher (find out how to get started here), your goal is to increase the monetization of your websites by realizing Google AdSense payments from the cost per click and AdSense search programs.
You will earn income every time a visitor on your website clicks one of the ads you have agreed to host. You will be paid when your AdSense earnings have met the payment thresholds if you are in compliance with policies and there are no holds on your AdSense account.
Before you can choose a payment method, your AdSense revenue must meet the payment method selection threshold. You will then select your AdSense payment options by editing the payment details on the account settings page. You can choose from 5 different methods of payment. It's essential that you fully understand your choices and select the one most suited to your needs.
Each of these payment options has pros and cons and eligibility may be further determined by your location and type of accounts, such as individual or business.
It is recommended that you review the payment guide as to when payments are made, the payment process including the five steps to set up your account, and essential information such as payment of taxes on AdSense earnings before finalizing your payment methods. The following Google AdSense payment settings are available:
US checks or local currency checks
When you select this payment method, you will have the opportunity to receive US funds or currency related to your country. The checks are drawn on Citibank, valid for one year from the date of issuance. However, if you're choosing local currency checks, you must review the list of eligible countries to ensure participation. You must also ensure that your financial institution will accept Citibank checks for negotiation keeping in mind that there will be fees issued.
Publishers receive their checks about 2 to 4 weeks after the mailing date and sometimes longer when located in remote rural areas. You can choose Secured Express Delivery option which is quicker and safer and takes 5 to 7 days for delivery.
There is a fee for courier services if you choose to receive checks as your payment option. The cons of this method of payment include time delays/ expenses in collecting and processing checks and the possibility of losing and having to reissue checks. Tracking aids are available through your AdSense account to ensure that you can follow your payments.
Electronic Fund Transfer (EFT)
An EFT is an electronic service that directly deposits your AdSense earnings into your bank account and in your local currency. EFT's are available to publishers whose addresses are in the supported countries listed. These online payment methods are the quickest, simplest and safest of all the payment options. However, while it does require you to have a bank account, you do not have to travel to pick up funds or negotiate checks.
To ensure that this online payment method works, a test amount is processed to ensure that it is accurately deposited to your account. This service is available to all levels of AdSense account holders. You cannot use a Bank Account in another country due to tax and security reasons unless you change the country field in your payment address.
There are no drawbacks to online payment methods other than for those who would prefer not to disclose or have a bank account to receive these funds.
Western Union Quick Cash
Western Union is a worldwide money transfer service, but before choosing this AdSense payment setting, you must ensure that Western Union is available in your country and that they offer the Quick Cash services.
If you want cash upfront than Western Union Quick Cash is the payment method for you. You are allowed to receive your AdSense earnings in cash available for pickup at your local Western Union Agent one day after being sent following the regular payment schedule established.
You don't have to wait for mail or courier services to deliver your check. There are no fees charged. You do not have the hassles of dealing with a bank and their related high expenses, depositing and waiting for these funds to clear. While payment is in US Dollars, most Western Unions will give you the option to exchange these funds into local currency at the conversion rates applicable that day. You have 60 days in which to pick up your payment from a Western Union.
Otherwise, funds are returned to your account. This payment option is only available to individual publishers due to the personal ID required by Western Union to be presented to receive funds. Overall, Western Union Quick Cash is worthy of consideration for those wanting quick, no-hassle payment options and prefer cash in their pocket.
Rapida
Rapida is another payment method that allows users to receive their AdSense earnings in Cash. However, this service is available only in Russia at this time, and you have to find a local post branch that offers this service. You don't have to worry about bank fees and long clearing timeframes associated with depositing checks. This method of payment is also only available to individuals, and there may be limitations on the payment amounts.
Users of this payment option generally have a three working day delay from the date shown on your "payment details" page. Payment is in US Dollars with the ability to exchange into local currency based on the local post branch conversion rates applicable that day.
How to set up your form of payment
Sign in to your Google AdSense account.
Go to Payments  Payment info.
Click 'Add payment method'.
In the "Add payment method" part, add your bank account details.
Set the primary payment method.
Hit Save.
Conclusion
The safest method of payment is the online payment method known as the Electronic Fund Transfer which puts the funds directly into your account as soon as AdSense payments are available. This is followed by the cash in your pocket offered by either Western Union or Rapida. Choose wisely when making these decisions.
Not sure what payment method works best for your business? Sign up for a Starter account with MonetizeMore and have our team help you navigate the AdSense payment options and find the right option for your company.
---
FAQ
Which bank is best for AdSense payment?
The answer to this depends on your location and various other factors. Find more information on AdSense payments in our blog post.
How do I receive a payment from AdSense?
The payment options available to you depends on your country's location and various other factors. Usually, you can get paid via check, electronic funds transfer (EFT), and more.
What is the primary payment method in AdSense?
You can either receive payments through check, EFT, Rapida, Western Union, or Wire Transfer, but it may differ depending on your location.
What is the payment threshold for Google AdSense?
When your ad revenue reaches $100, you will be eligible to receive a payment. Be sure to read about thresholds here https://support.google.com/adsense/answer/1709871?hl=en.
Does AdSense pay through Paypal?
No, AdSense does not support PayPal as a method of payment.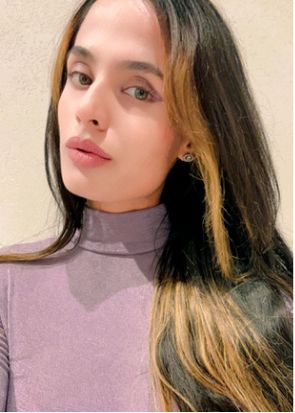 Meet Aleesha Jacob, the #1 B2B AdTech Content and SEO Marketer with over 7 years of experience in crafting data-driven content that fuels conversions for SAAS businesses. Having worked with SAAS companies and clients like BMW and Heineken, Aleesha brings a wealth of expertise. With her unmatched skills in creating compelling content, she helps businesses of all sizes drive more leads & maximize revenue.