AdSense Matched content ads are similar to native ads but are designed to help publishers promote their content to website visitors. You might be wondering, why on earth would you want to have ads promoting your content? Isn't the idea to show ads from advertisers so that you can generate more ad revenue?
Of course, Google AdSense is still focused on helping you monetize your traffic. However, having a great user experience often leads to better ad revenue. Match content ads will do just that. They help increase website page views which means users spend more time on your site. Users then get shown more ad impressions which tend to lead to more ad revenue. There is also a feature that enables AdSense to display ads between your website content recommendations, but more on that later.
According to tests run by Google, Matched content ads lead to an average of 9% increase in page views and a 10% increase in time spent on a website. Be sure to test these ad units when you get a chance!
Can any AdSense publishers use Matched content ads?
No, unfortunately, not all publishers are eligible. There are some traffic and unique content page requirements you have to pass before being eligible. To determine if you are eligible to use Matched content ads in AdSense, all you need to do is the following.
Go to your AdSense dashboard > in the sidebar go to Settings > My sites > Matched content.
If you don't see the Matched content section, it means you aren't eligible at the moment. Also, keep in mind that if you see the tab, some sites might be eligible while others are not. When in the Matched content section, you'll see the different sites that eligible, as seen in the example below.
What about showing ads between your content recommendations?
AdSense does have an option that enables publishers to show ads between their content recommendations within Matched content ad units. There is an option called "Monetize with ads" that is automatically switched on when creating the ad unit. If you feel that you don't want to show ads in between and only show content recommendations to improve your site user experience, you can turn off the feature.
It's good to note that in some circumstances, Google might think your page and the particular ad unit "can't be well monetized" and not show ads in between content recommendations.
Here's an example of the ad unit:
Source: https://support.google.com/adsense/answer/9189566?hl=en
Conclusion
Matched content ads are one of the many ad unit types available via AdSense. Deciding which ones to implement, in which combination, where to place them, and when to do so is a different ball game. That's why we've created our AdSense course over at PubGuru University. There we teach you the same AdSense ad optimization techniques we use to increase the ad revenue for our publisher partners.
Do you want to master AdSense and have a clear plan of action to increase your AdSense ad revenue? Enroll in PubGuru School Of AdSense today!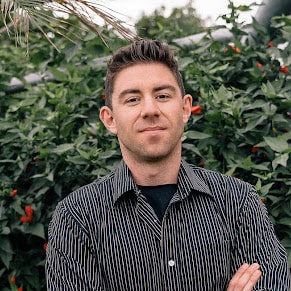 Kean Graham is the CEO and founder of MonetizeMore & a pioneer in the Adtech Industry. He is the resident expert in Ad Optimization, covering areas like Adsense Optimization,GAM Management, and third-party ad network partnerships. Kean believes in the supremacy of direct publisher deals and holistic optimization as keys to effective and consistent ad revenue increases.