No WordPress, você tem a liberdade de ter várias demandas para ajudar a melhorar o desempenho do seu site e a receita de anúncios, uma delas é o AdSense.
Esta é uma visão geral rápida sobre como adicionar códigos do AdSense no WordPress:
#1 Instale o plugin do WordPress Ad Inserter.
Vá para o menu de Plugins WordPress e clique no botão "Adicionar Novo".
Procure por "Ad Inserter", clique em "Instalar agora" e ative o plugin.
#2 Adicione as tags do AdSense com o Plugin Ad Inserter do WordPress.
Selecione e copie suas tags do AdSense criadas na IU.
Cole as tags do AdSense no bloco no plug-in Ad Inserter.
Selecione suas configurações preferidas para o bloco.
Em seguida, clique em "Salvar configurações".
#3 Agora verifique se a tag do AdSense implementada está funcionando.
Abra um navegador e verifique a página do site onde a tag do AdSense foi implementada.
Abra "Inspecionar" (ctrl + shift + I no Windows, comand + option + I no Mac), clicando com o botão direito na página.
Uma janela do desenvolvedor aparecerá no navegador.
Vá para a guia Rede e cole o ID "Ad-slot" da tag, ou você pode colar o pub-ID para verificar se o anúncio está disparando.
Depois de ver que o anúncio está sendo disparado, você está pronto para prosseguir.
Quer mais opções para melhorar o desempenho do seu site e a receita de anúncios? Inscreva-se na MonetizeMore hoje!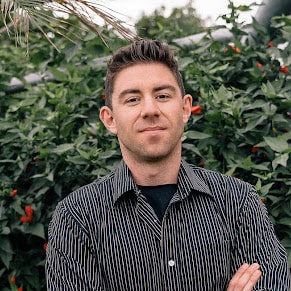 Kean Graham is the CEO and founder of MonetizeMore & a pioneer in the Adtech Industry. He is the resident expert in Ad Optimization, covering areas like Adsense Optimization,GAM Management, and third-party ad network partnerships. Kean believes in the supremacy of direct publisher deals and holistic optimization as keys to effective and consistent ad revenue increases.