This post was most recently updated on August 1st, 2019
Some publishers have felt frustrated by what they've perceived as slow growth in their ad revenue. And with good reason! The world economy has been in a fragile state over the past few years, even while some economic signs (like unemployment) have been looking up. That's left a fragile advertising economy, too. To be sure, publishers are still making a lot of money by running AdSense ads and other types of ads on their websites. But the recovery has been slow.
Fortunately, the ad industry is about to hit a healthy period of growth, according to the Wall Street Journal. This is thanks to events like the Winter Olympics in Russia, the World Cup in Brazil, and the midterm elections in the United States. But even the typical publisher who isn't running ads related to any of these topics will see the benefits of a healthier advertising industry with more money to spend.
These world events aren't the only things that will be driving growth through 2014. Two key markets have seen an increase in spending, and they're poised to grow even more: mobile and China. As these markets grow, the entire ad economy will likely grow with them. That's because these markets are both so new and so fresh that there's plenty of room for growth. That just means that the ripe for the picking.
These reports and projections from Publicis Groupe come after a bearish report from media-buying agency GroupM, which cut its ad spending growth forecast by nearly 5%, adding, "The outlook for the global economy remains fragile and has deteriorated fractionally since our summer forecast." This more recent report from Publicis Group is a breath of fresh air for ad publishers who have been worried about falling ad spending.
What This Means for You
This potentially-goosed growth in ad spending means that you should be prepared to optimize your ad revenue as much as possible. After all, you don't want to miss out on a mini gold rush, do you?
Since ad buyers will be increasing their ad budgets over the course of 2014, one of the best things you can do is to accept bids on ad units through something like DoubleClick Ad Exchange. Ad buyers will be outbidding each other for prime placement throughout the coming year, so if you let ad buyers bid directly for the ads on your site, you'll be able to reap some of the benefits of the bullish ad-buying year.
But ultimately, it'll come down to a mix of luck, skill, and craftiness. Does anyone really know whether or not mobile ad revenues will grow as much as Publicis Groupe seems to think that they will? Not really. Perhaps GroupM's more bearish outlook will turn out to be accurate — or perhaps world events will change the economy in ways we can't imagine. It's guesswork — albeit educated guesswork. One thing's certain, though: optimizing your website to draw increased ad revenues can help you lessen the blow of slower economies and reap the rewards of growth years.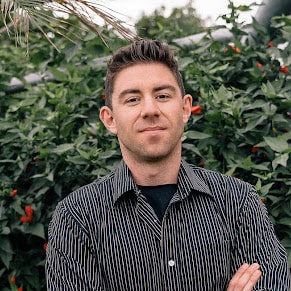 Kean Graham is the CEO and founder of MonetizeMore & a pioneer in the Adtech Industry. He is the resident expert in Ad Optimization, covering areas like Adsense Optimization,GAM Management, and third-party ad network partnerships. Kean believes in the supremacy of direct publisher deals and holistic optimization as keys to effective and consistent ad revenue increases.