This post was most recently updated on August 1st, 2019
Native advertising had been very popular last year and truth is, as forecasters say, it's far from going away in the years ahead. It was proven very effective and lucrative for publishers and as it was able to provide engaging ads.
Related Read: 5 Tips in Monetizing Native Ads
Triplelift is one of those ad networks who can cater to that platform. They have won the NYTimes / 212 NYC Ad Tech startup of the year was a finalist for AdWeek's startup of the year (in both editorial and readers choice) and was named by Forbes as one of the 5 companies that transformed advertising in 2013.
With this, how do they really fare from other native ad networks out there?
Pros
Just like every ad network yes, they have their own UI allowing publishers to gain access to granular reporting. They have a dedicated support team that can easily help and assist in ad implementation. They work on a CPM basis as well.
It's the quality of the ad. They made it more engaging.
Triplelift transforms images with web content into ads. These units beat the conventional banner ads four times in terms of click-through rates. Since the ads are seen as part of the content and not the usual blinking banners, users actually share these images on social networking sites with the likes of Pinterest and Facebook.
Cons
On the contrary, just like every premium ad network, they would at times require a certain number of impressions from publishers before getting them on board. Also, it would take some time to have their tag implemented and render.
Other services and products
Triplelift is currently fully RTB compatible and is hosting real-time auctions,  syncing cookies with the exchanges, SSPs and data providers. They also have live integrations into every major DSP including AppNexus, The Trade Desk, MediaMath, Turn; and approximately a dozen other bidders. Large scale brands like Microsoft have publicly announced their performance accessing TripleLift's exchange.
Their new 'Computer Vision' technology offers a more flexible analysis of the brand's image. Computer vision allows greater flexibility on the agency side because it means we can accept a more varied set of assets, and we can render those assets more beautifully without doing things like cropping off human faces, cutting off text, respecting the image's focal point, etc.
Bottom line
I can definitely recommend them running on your site, however, make sure to contact your ad representative for easy implementation.
For more information on native advertising and how we can help you earn more by partnering with premium ad networks, you may contact us here.
You can also sign-up for FREE to Ad Exchange or become a Premium Publisher.
---
Related Reads: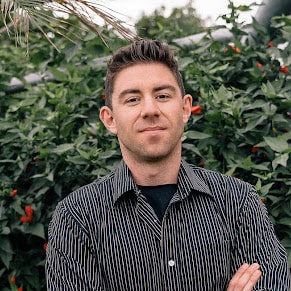 Kean Graham is the CEO and founder of MonetizeMore & a pioneer in the Adtech Industry. He is the resident expert in Ad Optimization, covering areas like Adsense Optimization,GAM Management, and third-party ad network partnerships. Kean believes in the supremacy of direct publisher deals and holistic optimization as keys to effective and consistent ad revenue increases.