This post was most recently updated on August 1st, 2019
Whether you're just starting out or already earning from your existing demand partners, this UK-based Ad Network is worth the shot. SwitchAds is a digital advertising solution and is one of the many offerings from Switch Concepts.
With over 1 billion advertisers catering publishers from more than 20 countries around the world, Switch Concepts takes pride in being ranked Number 2 in the 2013 Sunday Times Tech Track 100 list of the fastest growing technology companies in the UK.
10 Things We Like About SwitchAds
1) Intuitive User Interface
The platform is really simple from signup to implementation. I would say it's 'idiot-proof', and nothing can be better than that! The entire process of setting up the account and running them in the inventory is fairly quick and easy.
2) Real-Time Bidding platform
You can set your existing CPM performance as your reserve price – which is a self-service option by the way. If SwitchAds' advertisers can beat your reserve price, their ad is delivered. If they can't, your original ad (default/passback) is delivered.
3) Ability to Set up Passbacks & CPM floor
Everything is self-service so you can just change your passback strategy whenever needed. Related Read: How to Create Passback URLs With CoffeeCup: 10 Simple Steps
4) Can work in partnership with your existing advertising solution
Let's say you already run Google AdSense or Ad Exchange. Implementing SwitchAds alongside these helps tighten competition, thus boosting revenue. In short, it's an additional revenue source for your site.
5) CPM performance
Depending on the reserve price you set up, SwitchAds is able to deliver the performance as expected. The CPMs are decent but then it's a give & takes with the Fill Rate which I'll discuss further in the later part of this blog.
6) Automatically blocks inappropriate adverts:
-obscene material, weapons, shaky ads, tobacco, and alcohol.
7) There is no contract to sign and there are no fees
8) Can pay either in British Pound Sterling or American Dollars
The payment threshold is £60 and payments are made monthly through PayPal or Bank Transfer.
9) SwitchAds' strongest market is in the USA followed by the UK and Europe
10) Friendly and responsive representatives
Some Things to Watch out for
You can launch the codes immediately after setting up all the passbacks and CPM floor but SwitchAds won't start delivering straight away. It might take up to 24hrs. Be patient.
Fill rate may also be of concern especially when you're setting your CPM floor too high. When you're setting it too low, performance might suffer — again, it's a give & takes the relationship between CPM and Fillrate. You have to find the happy balance or if you have a solid passback chain in the background, you won't have to worry about the Fill Rate and just play with your CPM floor. This strategy is entirely up to you as a publisher.
To know more about SwitchAds optimization, and how to implement specific ad network strategies, contact us and we'll be happy to help you.
We can also sign you up for FREE to Ad Exchange – the premium version of Adsense.
---
Related Reads: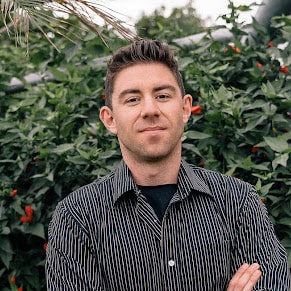 Kean Graham is the CEO and founder of MonetizeMore & a pioneer in the Adtech Industry. He is the resident expert in Ad Optimization, covering areas like Adsense Optimization,GAM Management, and third-party ad network partnerships. Kean believes in the supremacy of direct publisher deals and holistic optimization as keys to effective and consistent ad revenue increases.