This post was most recently updated on August 1st, 2019
It is known to some as Federated Media and Lijit to others but is now called Sovrn Holdings. The name was changed in January 2014 when Federated Media Publishers, the company's direct sales arm was sold to a company called LIN Media and then they decided to relaunch their programmatic advertising arm, Lijit Networks as Sovrn Holdings. In that same year, for just about 10 months after the relaunch, Quantcast has dubbed Sovrn as the 4th largest publisher network.
What Sovrn Offers:
Display
For Desktop and Tablet, they offer the common standard IAB sizes – 300×250, 300×600, 160×600 and 728×90.
CPMs and fill rates for the US can deliver as high as $2 even with a floor of $0.50. You can also target CA and other English speaking geographicla location but the fill will not be as good as the US. Fill rate is, of course, dependent on the floor price you have to make sure to watch it closely. We strongly recommend starting with $0.30 floor to encourage more advertisers to bid on your placement.
Mobile
Their Mobile ad sizes are limited to two – 300×250 and 320×50. Performance is not as awesome as it is in Display but still very good compared to other ad networks. CPMs can range from $0.50 to $1 with a $ 0.30-floor price. Geo-targeting would still be US, CA if you'd like to test.
Video
Video banners are currently under development. Publishers prefer muted ads by default to avoid driving users away because of a full blast sound from their PCs. Estimated CPMs can run from $2 to $4 depending on traffic quality. The video ads are only compatible on Desktop for now. But we're staying tuned for the developments as they're making this compatible with tablet and mobile devices, alike.
Approval Process:
Rating: 5/5 for ease of use
After signing up, a welcome and verification email will be sent to your email address. You will be able to access the account you created to check the status of your site's approval.
The time frame would usually take 24 to 72 hours.
Reporting Interface
Rating: 5/5
The Dashboard can give you a spot on look of how your performance is on a daily basis for a week or the last 30 days. You have easy selection buttons to choose should you want to check on earnings, CPM or fill trends. Plus a snapshot of your best performing ad unit in the left-hand section of the page,
Payment Delivery
Rating: 5/5
Sovrn Holdings pay on a Net-30 basis on RevShare terms. The RevShare is usually determined after your site's approval. The most common we have seen is 70/30 or 75/25. Negotiate this with your account's ad rep via MonetizeMore.
Payment is processed directly to what you have submitted in your account's user interface. They have an option for Wire, Check, Paypal and if you choose to hold your payment, that can be arranged too!
As publishers, it's important to know if the payment has been processed and when it was done. Sovrn has a payment history details for you to track this, which I think is another plus point.
Customer Service
Rating: 4/5
I think this is pretty much dependent on the ad representative assigned to your account. They are responsive and is prompt to deal with in whatever urgent issues you have. Maybe, we could have given it a 5 if they are more proactive in recommending the best possible format for publishers. That's what customer service is really all about, anyway.
Overall Review
Rating: 4.75/5
Sovrn Holdings overall is a strong ad network for the US. It is best to always put a strong passback waterfall behind it with reasonable floors to maximize fill for each layer.
One very important tip we can give you is to put Sovrn on top of your waterfall. They may not work well in the middle of your stack but if put on top can deliver very high CPMs for the high-quality impression. If you're interested to try out Sovrn as part of your ad inventory, apply here.
If you want to ensure you're working with the right ad network, apply as a Premium Publisher. You can also contact us today to discuss more options.
---
Related Reads: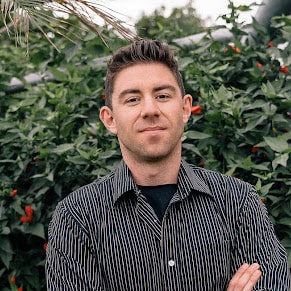 Kean Graham is the CEO and founder of MonetizeMore & a pioneer in the Adtech Industry. He is the resident expert in Ad Optimization, covering areas like Adsense Optimization,GAM Management, and third-party ad network partnerships. Kean believes in the supremacy of direct publisher deals and holistic optimization as keys to effective and consistent ad revenue increases.