This post was most recently updated on August 1st, 2019
We've done ad network reviews on many traditional and nontraditional ad networks. BuySellAds falls into the latter category. It is a unique ad network that targets all countries and can be a great addition to your ad inventory. In this post, we'll cover all facets and dive deeper into this ad network with our BuySellAds review.

What really sets it apart is that you set the rates, at which you want to sell your ad spaces, on their interface. You might think I am talking about a minimum CPM but it's different because nothing can be bought unless it's at the price you just set.
The CPM you set on the BuySellAds marketplace is up for bid at that price and advertisers can see it and match your bid accordingly. If you use DFP, they will only grab impressions that they have already sold directly at the prices you set, so they will never send any impressions to backfill.
Related Read: Easy Steps: Setting Up a 100% Fill Ad Network Behind Ad Exchange
Whenever an advertiser buys inventory, BuySellAds sends you an email to Approve, Deny, or Request changes.
Perhaps you like the offer but don't like the creative. You can request changes to whoever is bidding on your inventory and they can change things if your ad space is worth it. If no action is taken when an ad is sold it is auto-approved after 24 hours.
Although it can still be used if you do use DFP, BuySellAdsworks especially well if you use DoubleClick for Publishers as an ad server.  Here are the reasons why:
BuySellAds and DFP talk via the API to regulate serving over a fixed 30 day period and they don't add any frequency caps to the line item.
Trafficking is handled automatically. When you approve an ad, they create a BuySellAds order in DFP and create a line item with the ad. It's very straightforward!
Their seamless reporting is initiated by a seamless setup. All you have to do is link it to DFP using a few steps, set your prices on their interface and you are good to go!
 Related Read: Why You Should Choose the DFP Ad Server for your Website
They take a 25% commission on any sales they make through the marketplace, so if you want to NET $3.00 CPM, for example, then you need to set the rate at $4.00.
You can amend prices for new sales and they can initiate a procedure to raise the price to anyone who has already purchased at a lower rate.
Sometimes it may take a while for the advertisers to pick up on new inventory, but shouldn't be too long, Ask your rep to add you to a bundle and also feature you on the homepage in rotation and that should get some sales going soon enough.
Bottom Line: We hope that you see now with this Buysellads review that the ability to set your prices and target countries, with an easy to use setup and interface make this a great addition to your ad inventory when monetizing your website. You have full control on the prices you set and deal directly with the advertisers so you have a chance to see exactly what ads will be placed on your site, for what price, and for how long.
MonetizeMore is in the business of fulfilling all your ad revenue potential by partnering with the best ad networks for your website. If you want to learn more about holistic monetization, contact us today. You can also sign-up for FREE to Ad Exchange – the best version of Adsense.
---
Related Reads: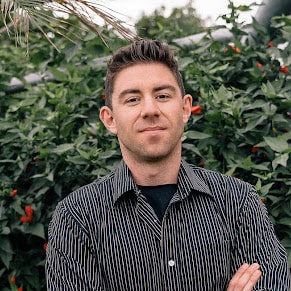 Kean Graham is the CEO and founder of MonetizeMore & a pioneer in the Adtech Industry. He is the resident expert in Ad Optimization, covering areas like Adsense Optimization,GAM Management, and third-party ad network partnerships. Kean believes in the supremacy of direct publisher deals and holistic optimization as keys to effective and consistent ad revenue increases.