This post was most recently updated on August 1st, 2019
Axonix prides itself as the ad network where advertisers compete and developers win. Initially, Axonix would seem exclusive to monetizing mobile apps only but they can actually do mobile-optimized websites as well. All you need is to work closely with their representative to get things done.
The signup process is pretty quick and easy:
Register your apps on the developer dashboard.
Configure advertising and sign up for all of the ad networks – this guarantees your 100% fill rate and access to every campaign that flows through Axonix!
Integrate the Axonix SDK into your app.
Start making money!
Notice they keep mentioning 'app/s'? That's exactly what I was trying to say previously.
Once you have an account signed up, a representative shall be in touch and provide you with an integration manual on how to enrich the tags with optional targeting parameters, which will make your inventory more visible to advertisers on the exchange.
The rep would also ask about the volume and geographical locations of requests you are sending so they can push demand accordingly.
A Publisher has three options to have Axonix mediate the sale of in-app or mobile web ad inventory
SDK
Non-SDK Basic Tag
Non-SDK Object-Oriented Tag
Some notes on Integration
*The two non-SDK solutions are JavaScript tags, which can be implemented on a mobile web page, in an app, or via an ad server under the publisher's control.
*Publishers are free to use either version depending on their preferences.
*If you wish to use Axonix Non-SDK Tags, please contact an Axonix Account Manager. He or she will issue a tag to you. A certification specialist will help you through the set-up process and certify your implementation for broad use in the mediation environment.
Additional information to guide your optimization with Axonix
Geos to target: Publishers may start targeting their Tier 1: US/UK/DE/ES/AU/BR/MX/RU/IN/IT/CA/FR
Expected CPM: Depends on ad size/CTR per geo as well as attribution. If you give them the ad size/CTR per geo they can give you an estimate
Fill rate: Global fill rate is 55%. Again this depends on the GEO/Ad size/CTR
Payment terms: Depending on impression volumes. Standard terms are NET60 and for 50 million+ monthly impressions, they give NET30
If you want to discuss in detail how Axonix and other relevant ad networks can help you boost your mobile-web and app revenue – contact us here.
You can also sign-up for FREE to Ad Exchange or become a Premium Publisher.
---
Related Reads: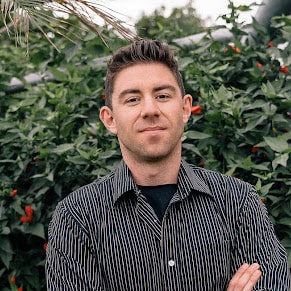 Kean Graham is the CEO and founder of MonetizeMore & a pioneer in the Adtech Industry. He is the resident expert in Ad Optimization, covering areas like Adsense Optimization,GAM Management, and third-party ad network partnerships. Kean believes in the supremacy of direct publisher deals and holistic optimization as keys to effective and consistent ad revenue increases.