This post was most recently updated on August 1st, 2019
When Advertising.com started way back in 2004, they can only reach 70 percent of all US Internet users. As they were acquired by AOL, Advertising.com grew rapidly having a global reach and putting themselves as one of the best ad networks according to ComScore. The latest was July 2014 where they were placed at the 7th spot. And with that, they basically service ComScore's 74 of its top 100 websites – driving results and ad performance.
All ad networks have their common ground like their user interfaces yet. But here's what separates Advertising.com from all the other ad networks. Check out the pros and cons of affiliating with Advertising.com:
Pros
They are really best in US traffic, so if you're targeting an audience in the US, feel free to register with them.
They have access to the world's top advertisers which means they can provide higher fill rates and CPM rates.
They cater to more than 30 content verticals for publishers.
They serve as a one-stop-shop on most ad types since they can handle various platforms – display, videos, mobile and native ads.
Since they run a consultative approach, talking to the ad rep is always of help.
They are a family- safe ad network. This means that if you run your Google Ad exchange and Adsense, along with their ads, you have nothing to worry about in terms of content policy-compliance.
Cons
If you are a publisher with traffic lower than 500k, you won't be able to get them on board. They would really require publishers to have 500k monthly impressions if you want to start with them.
Their PubAccess is good but not very comprehensive.
Ad approval would take weeks.
Tips on how to run Advertising.com
They are great running tier 1 countries (US, UK, CAD, AUS). And since they are good in running them in these geographies, you can include them in the middle of your passback waterfall for your tier 1 countries too.
Best to set up a $1 min CPM for US ad impressions and run at that value CPM. Adjust the frequency cap according to the fill rate.
Always, work closely with your ad rep once your site gets approved because they know how to provide you the best ad inventory.
If you are interested to contact them, you may reach them via their contact us page.
MonetizeMore features premium ad networks that have proven their performance on our wide range of publishers. If you wish to enable their inventory on your site, contact us today.
Sign-up for FREE to Doubleclick Ad Exchange – the best version of Adsense.
---
Related Reads: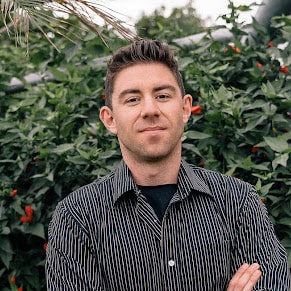 Kean Graham is the CEO and founder of MonetizeMore & a pioneer in the Adtech Industry. He is the resident expert in Ad Optimization, covering areas like Adsense Optimization,GAM Management, and third-party ad network partnerships. Kean believes in the supremacy of direct publisher deals and holistic optimization as keys to effective and consistent ad revenue increases.