This post was most recently updated on August 1st, 2019
Adknowledge is an elite digital advertising technology company headquartered in Kansas City, Missouri. They recently acquired Trivu Media and Giant Media – both are digital video advertising company and Adknowledge Asia which now gave them a wider reach and a better range of offerings for publishers who would like to run them as an ad network in the region. Adknowledge specializes in helping clients reach a great ROI by providing different commission types: CPM, CPC, CPS, CPA, and CPL.
Pros
Advertisers – Adknowledge provides a win-win situation for both advertisers and publishers especially in Tier 1 countries (the USA and North America, Brazil, UK and other parts of Europe) They are now strengthening their Asian – APAC presence. They open opportunities for both parties, giving the chance to earn more.
Products – They offer not only to display or desktop monetization. You can decide how you would like to earn: Social media (AdParlor by Adknowledge), Video (TriVu Media and Giant Media), desktop, mobile, email, and content. If you would like to know if they offer various displays, yes they do but it would always be best to communicate with your ad rep when it comes to a more detailed campaign request. Since they give a lot of opportunities to earn, Adknowledge is one of the best ad networks that can monetize really well.
Customer Support – Assigned customer support/account managers are very friendly and always helpful in setting your campaigns. Ask them what would be best for your site.
Tracking – Granular reporting is readily updated and available.
Cons
Since Adknowledge is a premium ad network, it is quite hard to get accepted and have them running as one of your third-party ad networks. Make sure to have the necessary requirements like a stable and good volume of traffic. Be really specific on what kind of ads you want to run and all the details you can provide. There may be ads coming from them which are intrusive but since they are flexible, they can really work with the publisher on modifications.
I can definitely recommend them as an ad network. If you would like to contact them for inquiries, you may call their hotline numbers: US and Canada: 1 (866) 730-2109, International: 1 (816) 931-1771.
For more information on ad network partnership and strategy, contact us today and we'll be glad to help.
You can also sign-up for FREE to Ad Exchange or become a Premium Publisher.
---
Related Reads: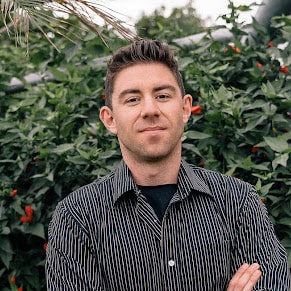 Kean Graham is the CEO and founder of MonetizeMore & a pioneer in the Adtech Industry. He is the resident expert in Ad Optimization, covering areas like Adsense Optimization,GAM Management, and third-party ad network partnerships. Kean believes in the supremacy of direct publisher deals and holistic optimization as keys to effective and consistent ad revenue increases.