This post was most recently updated on November 7th, 2022
As the world of digital advertising grows, sophisticated bot fraud technology increases as well. There is an urgent and constant need for publishers to safeguard their accounts from fraudulent traffic. In this post, we're going to show you how you can detect fraudulent traffic with Google Analytics.
Let's start with going over the type of ad fraud based on Google's ad policy guidelines. Google defines fraudulent traffic as follows:
The use of bots and deceptive software to simulate user visits or clicks
Invalid clicks by publishers to inflate their click-through rate
Incentivizing users to click ads on site
Intentional ad placement on areas that can be mistakenly clicked
Google filters potential fraudulent traffic, as mentioned above, through automated detection. They manually review suspected violators and deduct earned profits from publisher earnings. It's the publisher's primary responsibility to ensure that they abide by Google policies to continuously maintain in good standing with their ad account. This is not only true for Google but all other demand sources as well.
For publishers, it's been an endless battle as ad fraud attacks can happen to anyone. If not taken seriously, the publisher can potentially lose their business just because someone sent bot traffic their way.
This is where fraud detection technology comes in. There are tons of different paid tools available, like Forensiq, IAS, WhiteOps, Moat, and Traffic Cop. Still, we cannot ignore the fact that they can sometimes be costly, especially for publishers starting.
However, we'll show you how you can identify ad fraud just by using the free version of Google Analytics. Keep in mind, following this method, you're not guaranteed 100% results compared to paid ad fraud detection and prevention services, but it's a great starting point.
Google Analytics has specific metrics that can serve as indicators to detect ad fraud:
#1 – Average Session Duration
The Average Session Duration refers to the average time that a user stays on the site
#2 – Bounce rate
Google defines bounce rate as  "when someone sees only one page or triggers only one event," Analytics considers this a "bounce." Your site's Bounce Rate is the percentage of sessions that are bounces."
Though, this does not always mean that invalid traffic or ad fraud is going on. Sometimes this means that users leave the page due to less valuable content on the page causing users to look away. Often, it could also be that your site is hard to navigate or because of incorrect tracking code implementation.
#3 – Traffic Channels
Under Acquisition, there's a great deal of information that can indicate that one of your referral traffic sources is sending bot traffic instead of real users on your site. The bounce rate should show high %, and Average session duration should show minimal time.
#4 – Referral Sources or Source/ Medium
You can drill down further which referral sources are sending suspected fraudulent traffic, or you can make use of the Source/Medium as well.
Although, going over these numbers regularly can help you analyze your daily traffic. It would still be best to have some form of invalid traffic detection and prevention technology that can help you safeguard your account.
To help the industry tackle the issue of ad fraud and invalid traffic, MonetizeMore has developed Traffic Cop. Traffic Cop is an invalid traffic detection and prevention tool that uses sophisticated fingerprinting algorithms and machine learning technology to protect your ad network accounts.
Not only does Traffic Cop detect invalid traffic, which is crucial, it also prevents your ads from serving to invalid traffic. This ensures that as a publisher, you can sleep sound at night, knowing that there is a safeguard between your business and fraudulent traffic attacks.
Google Analytics can help you determine potential fraudulent traffic but does not do much in terms of blocking and protecting your ad accounts. Sign up to Traffic Cop today and protect your website against invalid traffic! (free trial here))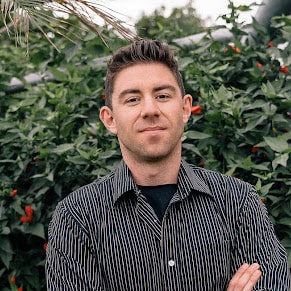 Kean Graham is the CEO and founder of MonetizeMore & a pioneer in the Adtech Industry. He is the resident expert in Ad Optimization, covering areas like Adsense Optimization,GAM Management, and third-party ad network partnerships. Kean believes in the supremacy of direct publisher deals and holistic optimization as keys to effective and consistent ad revenue increases.