This post was most recently updated on January 9th, 2020
As a publisher, you're always looking for ways to maximize your traffic's earning potential. Like the majority of the sites on the internet, you've probably started out monetizing your content with some form of advertisement.
Being able to monetize every impression you get from your traffic with ads can mean the difference between being a full-time publisher and using it as a side hustle.
Publishers often look into Google AdSense as their first option and rightly so. It's simple, provides great CPMs (cost per thousand impressions), and is easy to set up on your site. After getting accepted into the network, it takes only a few steps, and you're on your way to start earning money.
However, as your site expands and your traffic grows, you might start noticing that Adsense isn't enough. After exploring other, more advanced options, chances are you'll find Ad Exchange, the premium big brand version of AdSense.
As long as you meet Google's requirements, you can upgrade Ad Exchange right away!
Some basic requirements include: 5 million page views and 10 million impressions per month
For most small publishers, these two alone are a dealbreaker and just move forward sticking with Adsense.
But what if there was a way to use or gain access to Ad Exchange even if you're just a small guppy in the ocean?
With Google's Network Management Program, there's a workaround. Trusted publisher networks (like Monetizemore) can distribute and manage Google Ad Exchange accounts without you going through the long list of requirements currently in place.
That means that you get access to premium advertisers that are paying big bucks for inventory, higher CPMs and a near definite increase in overall revenue.
If you're a small publisher given access to Ad Exchange, you'd want to make the most out of it. Being allowed to utilize Ad Exchange is already a sure-way to increase revenues, but with the following tweaks and tips, you'll be able to maximize its full potential.
Here are some helpful tips that could help you when running AdExchange:
#1: Always make sure that your site is compliant with Google's policy
Even if you are already running Ad Exchange, as a publisher, you are still required to keep an eye on your site making sure all your content is compliant to avoid getting the ads disabled.
Check Google's policy from time to time as they might release new updates.
#2: Set Ad Exchange to Dynamic Allocation
If Ad Exchange is linked to your DoubleClick For Publishers (DFP) account, it is best to set Ad Exchange in dynamic allocation as you let it compete with your managed demand (set to price priority).
With this setup, it maximizes your ad revenue as DFP will help you earn the highest price for every ad impression.
#3: Enable Flexible Size
Flexible size allows more ads to compete for your inventory. Use the flexible size rule in Ad Exchange to specify a range of creative sizes that is accepted in your ad slot. It will result in an increased fill rate and more competitive auctions.
#4: Opt-in Rule
All certified ad technologies are opted out by default. Allowing these ad technologies will unblock advertisers that require verification.
This will create more demand and higher auction pressure. Go to "Rules" tab in Ad Exchange and click "Opt-in" from the sidebar.
#5: Setting Ad Exchange Pricing Rules
It's a good practice to set pricing rules for each of your ad placements to increase your Ad Exchange CPM rate and ensure branded or high-quality ads get to serve in your inventory.
When setting a floor price for your ad inventory, keep in mind that increasing rates can lower the coverage of Ad Exchange. You have to make sure that you have other strong campaigns in your ad stack to fill whatever Ad Exchange is not able to with the CPM rate you have in place.
In closing
Here at Monetizemore, we'll guide you through every step of the way to, making sure you get to take full advantage of the high CPMs and the potential increase in revenue that Ad Exchange offers. Sign up to MonetizeMore today!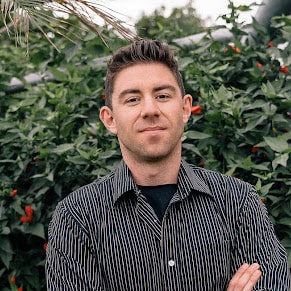 Kean Graham is the CEO and founder of MonetizeMore & a pioneer in the Adtech Industry. He is the resident expert in Ad Optimization, covering areas like Adsense Optimization,GAM Management, and third-party ad network partnerships. Kean believes in the supremacy of direct publisher deals and holistic optimization as keys to effective and consistent ad revenue increases.