This post was most recently updated on July 31st, 2019
Ad Exchange Marketplace is the latest development introduced by Doubleclick. This is a user-friendly interface for Ad Exchange buyers to discover, negotiate and manage deals with the world's latest and best apps, websites, and properties.
The marketplace provides an avenue for buyers to conveniently determine publishers and their inventory. There's an option to search, arrange and filter to discover products that match campaign goals.
Features in Ad Exchange that you normally use to access from the "Deals" tab are now available in the Marketplace.
What's in it for Publishers?
The Marketplace is where publishers will promote their brand through a modifiable publisher profile. This is also where the publishers' programmatic direct offers are discoverable by programmatic buyers around the world. In effect, this is a great place for more publishers to be found and sell their inventory!
Benefits of the marketplace
Showcased publisher inventory for buyers to easily discover, negotiate and manage deals.
Publisher details are driven from publisher profile data, including performance, audience, and inventory details.
Automatic propagation of all current products and deals. No migration is required.
Filter options are based on a variety of dimensions to quickly find the right partner for buyer's campaigns.
Searchable product attributes, such as audiences, ad formats, verticals, and environments.
Display of products available to all buyers and preferred deals & private auction inventory, exclusively for Doubleclick Ad Exchange buyers.
Source: https://support.google.com/adxbuyer/answer/6055437?hl=en
Since Marketplace is a channel where the buyers pool to look for programmatic deals, this is also where publishers have the opportunity to promote their inventories so it is significant for publishers to create an attractive profile.
Constructing a publisher profile helps increase the exposure of your site to different advertisers and buyers. This system will allow the advertisers to have a view of how unique your inventories are which will, in turn, inspire them to transact and do business with you. Your profile will then be viewable to advertisers and buyers in the Marketplace.
Related Read: How to Create Targeted Publisher Profiles in Ad Exchange
Sign-up for FREE to Doubleclick Ad Exchange via MonetizeMore to gain access to bigger advertisers. If you're a bigger site with more than 20M Pageviews a month, you can apply FREE as our Premium Publisher.
---
Related Reads: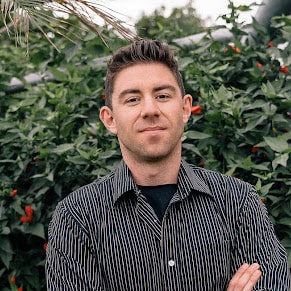 Kean Graham is the CEO and founder of MonetizeMore & a pioneer in the Adtech Industry. He is the resident expert in Ad Optimization, covering areas like Adsense Optimization,GAM Management, and third-party ad network partnerships. Kean believes in the supremacy of direct publisher deals and holistic optimization as keys to effective and consistent ad revenue increases.