This post was most recently updated on March 6th, 2023
Are you a publisher struggling to sell ad space on your website? You're not alone. Most publishers find it difficult to get ad inventory sold, but there are a few ways to make the process a little bit easier.
In this blog post, we'll discuss some of the best ways to sell ads space on your website. We'll also provide tips for how to make your website more attractive to potential advertisers. So, if you're looking for ways to monetize your website, keep reading!
Minimum requirements for selling ads
Here are the standard requirements for publishers to sell ad space:
Lots of Traffic
High-Quality traffic is a must to attract advertisers and ad networks. The more monthly traffic & page views your site has, the more interested advertisers will be to buy your ad space.
Few affiliate networks have certain thresholds however, there are no minimum traffic requirements when it comes to selling ad inventory on your website if you're heading straight to advertisers or brands.
If you want to start with the OG Google AdX qualifications, you'll need to have around 5 million page views monthly traffic & a revamped adx.txt file with details of inventory buyers. Some ad networks look for a low bounce rate (below 50%) and around 1 million visitors daily.
Just keep up with their policies & low ad viewability concerns and stray away from showing R-Rated content.
High-Quality Content
Premium content on your blog posts is what keeps your users coming back for more so always publish high-quality digital content regularly to keep the monthly views seven-figure steady.
Don't expect to get anywhere with advertising if your site's got any banned categories like pornography, controversial topics, illegal drug topics, etc.
Smooth UI and UX
Designing websites so they're easy to use and visually appealing helps attract advertisers who want their ads to be seen by people who'll click through them. In addition to an aesthetically pleasing design, easy navigation is crucial for user experience.
If you're planning to include advertisements on your websites, then you'll want to ensure that load speed and latencies aren't negatively impacting user experience. Optimize your web pages in mobile mode as well since 80% of the users are on their phones most of the time.
In addition to these recommendations, Google AdSense also suggests adding unintrusive features like comment sections and aesthetically pleasing visuals. You'll need to keep up with these requirements to reduce that bounce rate and boost engagement to ads.
Loyal Audience of Readers
Fear nothing if you have that loyal audience user base who'll keep coming back to your site for your valuable content. Even limited traffic websites can sell ad inventory (No biggie!).
Engagement can be measured by how often people visit your site, click through links, share content, etc., but it's not always easy to determine if someone has engaged because they just came across your ad or clicked on one of your ads.
Advertisers may be willing to spend more if they know that an ad campaign will reach people who are already interested in them.
Advertisers can see how well their ads perform by looking at these metrics:
-email clicks
-response rates
-comment section
These metrics will show how valuable your ad inventory is to brands who are looking to buy ad space.
Establish Trust
Transparency is the core foundation to establish trust with your audience despite the niche. Always have your Contact Us page and About Us page up to date to establish credibility.
Online advertising is filled with spam content these days with cyber fraud and domain spoofing on the rise. As advertisers become increasingly careful of wasting money on spammy websites, they're turning away from them altogether.
To mitigate this, the Interactive Advertising Bureau (IAB) recommends publishers host ads.txt (aka Authorised Digital Sellers) & is a directory with publisher inventory verified sellers.
The objective is to enable publishers to take control of their own ad space by shifting programmatic media spend away from unauthorized sources and towards legitimate ones.
Keep it real with advertisers by showing off your engagement metrics, quality content, etc.
The thing about ad servers
Publishers require their ad servers for different types of advertisements such as display ads, video ads, etc., depending upon how they want to monetize their websites.
An ad server collects data from visitors' browsers and provides reports so publishers can learn about their site's traffic patterns. In a nutshell, it stores and manages your media content and sums up the ads you need to display based on online user behavior.
‍
Selling your ad inventory the right way:
‍
1. Programmatic media buying
Programmatic media buying or programmatic ad buying involves automated platforms for selling ads online. Real-time auctions allow advertisers to compete for impressions and publishers to get maximum ad revenue.
In programmatic advertising, advertisers bid on individual impressions. Publishers can then earn more money from their loyal user base and receive real market value from their ad placements.
The real bonus here lies in the ad buying and selling process going automated. You don't need to find media buyers to place relevant advertisements or wait for an ideal affiliate program; instead, programmatic ad placement matches appropriate ads with relevant audiences automatically.
Benefits for publishers in programmatic advertising are:
– Ad space sales optimization
-Streamlined process
-Maximum ad revenue
-Greater yield.
In addition, they can get real-time statistics about their winning pages and flop pages. In this way, publishers can realize the value of their ad inventories so they can tailor them better for the highly competitive programmatic advertising ecosystem.

Why try programmatic advertising?
Open real-time bidding (RTB) is the auction process that publishers usually prefer to sell ad space where ad impressions for a specific audience are traded. Advertisers place bids instantly in real-time bidding.
Auctions are conducted on ad exchanges where the publishers are connected to exchanges via SSPs while advertisers are connected to ad exchanges through DSPs (demand-side platforms).
SSPs (supply-side platforms) manage and sell your ad inventory through real-time bidding or programmatic deals. Ad tags let an SSP know which ads to serve up for visitors coming from a certain source (e.g., Google).
Publishers sell ad space to advertisers who want their ads placed there. By using the platform, publishers can connect to multiple sources of monetization, receive bids from all kinds of DSPs, and tap into transactions directly, so they can earn maximum ad revenue.
While selling through SSPs, you have control over setting the floor price, so that you can get greater yield and more revenue ultimately.
Related Read: https://www.monetizemore.com/blog/what-is-header-bidding-guide/
‍
2. Ad networks
Publishers who want to control the whole auction while selling advertising space to brand-safe advertisers should go for an advertising network or ad servers.
Ad networks are platforms that take care of data management & creative management. Ad exchanges and SSPs cover the basics of media trading, while ad networks specialize in more premium ad inventory and target niche market & niche blogs. Publishers like the Business Insider & Bloomberg trade through ad networks.
‍
How do ad networks work?
Ad networks handle campaigns on behalf of the associated advertisers. It is different from Google AdSense where programmatic agencies and brands take care of the target market, optimization, bidding, etc.
Ad networks mediate audience targets, impressions, the average cost per impression (CPMs), etc. Ad networks deliver ads to publishers through their servers using the publisher's web pages' HTML codes that call for an ad.
Performance metrics are then tracked via tracking pixels embedded in the landing page. (For Instance: downloading a case study).
‍
3. Selling ad space directly
Publishers can sell ad space directly without SSPs or an ad network. In this case, they have more control over the whole programmatic ad buying process.
You can easily get in touch with advertisers and brands and build long-term relationships with them. That way, you get to reserve ad space blocks for the highest-paying advertisers in the long term.
Try sourcing prospects manually, bargain costs & terms, & build sustainable relationships. Else, you can set your ad space pricing terms and decide how much you can charge programmatic media buyers.
‍
The search for advertisers deserving of your ad space
Don't underestimate how much work is involved in selling ads directly. It requires generating leads, converting clients, and building long-term relationships. Selling ads directly is easier for publishers who work in a content niche and have a dedicated niche audience.
The best approach is to research media in the same content categories and seek brands and companies that advertise with them. Publishers can create a media kit to entice advertisers and prove the value of their ad space.
The kit needs to include site analytics & insights such as page views and bounce rate, user segments, reach, and engagement – all the information that advertisers want to know if they are considering putting ads on your website.
Selling ad space directly obviously involves direct contact with buyers, establishing unique business partnerships, as well as negotiations and agreements between the two parties. So, before offering ad space on your website, take some time to understand the real value of your target audiences.
4. Affiliate Advertising & Networks
You can sell ads space by using affiliate programs as well. Affiliates are promoters or publishers who add affiliate links on their blog posts, youtube, social media platforms, etc.
Affiliates cover a diverse range of influencers, brands, small and medium-sized bloggers, and digital content platforms. They directly talk or post about content regarding the product they are promoting on their blogs.
Affiliate advertising looks less 'salesy' as the niche market & the brand's target audience are more or less the same.
Related Read: https://www.monetizemore.com/blog/best-affiliate-networks/
Wrap Up
In this blog post, we went through some result-driven tactics that can help you sell your ads space efficiently.
If you want to sell ad space, there are three options. You can either go direct with one-on-one sales which means you'll need more time and resources than the two other methods; or affiliate marketing; or SSPs (supply-side platforms). However, each of these approaches has its pros and cons. Carefully speculate each option before locking in one of them.
What you choose depends on how much control you want, and which type is most suitable for your blog's niche.
The good news is that our team is here to help figure out what approach might work best for your business goals with a digital advertising plan tailored just for you!
Generate maximum ad revenue from your website today
At MonetizeMore, we can help you monetize your app or website by serving high-quality ads without compromising on user experience. Get in touch with us now for a free one-on-one consultation with our AdOps experts who have been in the programmatic advertising game for over a decade now.
Don't miss out on that ad revenue increase- contact us today.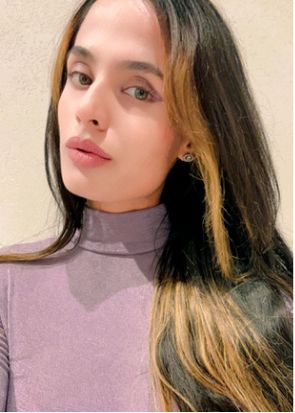 Meet Aleesha Jacob, the #1 B2B AdTech Content and SEO Marketer with over 7 years of experience in crafting data-driven content that fuels conversions for SAAS businesses. Having worked with SAAS companies and clients like BMW and Heineken, Aleesha brings a wealth of expertise. With her unmatched skills in creating compelling content, she helps businesses of all sizes drive more leads & maximize revenue.