This post was most recently updated on July 16th, 2019
As we all know, ad fraud is a type of scam which fools advertisers into paying for something worthless such as fake traffic or even leads generated by bots. Ad fraud provides misaligned incentives which open the door to a tremendous amount of fraudulent online activities whether it's by nonhuman or human traffic.
As ad fraud is a significant problem faced by the online advertising industry we thought it best to give you a few tips as to how to combat this via your own business. Also, take a look at our article on the IAB's Ads.txt initiative and how to implement it as a publisher here: Ads.txt Publisher Manual: A Guide To Implementation
Otherwise, here are six ways to check ad quality for fraud:
1. Test the ads
Scan the creative before going live to ensure they do not contain adware, malware or spyware.
2. Ad quality guidelines
Create Ad quality guidelines to define quality advertising. For example, ad partners should not serve ads that fall under the following categories:
floating ads
popups
spammy ads
3. Fraud detection & protection technology
Use a fraud detection platform or traffic suppression technology like Forensiq and CloudFlare to shield your site from non-human traffic that could possibly infect your website with malware. Both platforms have proven their effectiveness in protecting publishers against high-risk resources and are highly recommended in adops industry.
4. Mobile redirects
Check the pages of your site from time to time for any inappropriate ads such as redirect ads, especially on mobile. Redirect ads are when users click on a link that automatically sends them to a site they didn't intend to go to.
5. Universal blacklist
Maintain a universal blacklist. Though this practice needs to be done manually and may require some time to perform, you should still use it as this provides a competitive advantage against other, less diligent advertisers.
6. Work with trusted partners
Consider private market deals and direct selling, these inventory selling techniques are found to have lower fraud rates.
As the technology in the world of digital advertising develops, the tendency of Ad Fraud increases as well. Lack of awareness and carelessness on the part of the Publisher increases their chances to fall victim to ad fraud. With the necessary steps provided and by keeping up to date with the latest trends in digital advertising, the risk of Ad fraud dramatically decreases.
Be sure to implement the ad fraud protection tools mentioned above and follow our list of best practices to stay ahead of ad fraud as a publisher. For more help regarding ad fraud and protecting your ad income contact our support team today over here.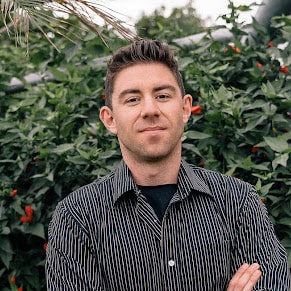 Kean Graham is the CEO and founder of MonetizeMore & a pioneer in the Adtech Industry. He is the resident expert in Ad Optimization, covering areas like Adsense Optimization,GAM Management, and third-party ad network partnerships. Kean believes in the supremacy of direct publisher deals and holistic optimization as keys to effective and consistent ad revenue increases.