This post was most recently updated on September 14th, 2021
May it be Sports news sites or sports fanatics page, there's always a way to make the most of your traffic and convert these eyeballs into real money. We saw a lot of these Sports enthusiasts who started their sites and then can't seem to come up with ways to get their revenues up. We're here to help!
#1 – Programmatic
It's always the best way to go to make sure each of every impression is matched and paid for what it's worth. We have seen websites starting with just AdSense only and then eventually took a leap of faith and ventured into programmatic.
Doubleclick for Publishers (DFP), is a free Google ad server that can give you that edge to accurately price your inventory and get advertisers actually to bid for that ad slot. So from AdSense alone, you can set up 2, 3 or as many ad networks you want to keep that tight competition going.
The magic begins after you have created an optimized set up with the right rates and line item delivery settings. If you are unsure of what to do, MonetizeMore offers a free AdSense vs. AdExchange set up once you become our Premium Publishers or ask our Support team on how to take advantage of our expert setup.
#2 – Direct Ads
We see this across all type of verticals, not just Sports sites, and yes it pays well and pays better! I'm talking about a space where you see "Advertise with us" or "Run your Ads here."
Advertisers who are interested in your audience will not think twice to pay a premium for space. Make sure you require an upfront payment before the ads go out. We can never be too sure these days unless they are huge ones like "Nike" or "Spalding."
#3 – Affiliate Marketing
The biggest basketball game of the season just commenced, and your site has access to the freshest, juiciest scoop of when and where – start scouring the net for affiliate partnership "Pay per Views" or Ticket sale referrals, memorabilia!
#4 – Pre, Mid, and Post-roll
If you have the video inventory available, explore preroll, midroll, and post-roll. Rates are reasonably attractive than display and in-banner video ones. And should you want to maximize fill, go for Google AdSense or AdExchange!
The catch is, of course, pre-roll is the simplest to implement, but you would need some dev assistance to do midroll and post-roll.
#5 – Sponsored Content
There's often two types of Sponsored content that will come to you for a guest write up. One, that promotes their stuff via your site as a platform for their marketing campaign or second, those that have a promoted link that would ask users to go the said site to drive traffic to their sites.
Rates are top notch and usually per page view or converted click. Now it's up to you if you would allow both types of Sponsored content. But, expect better returns from these.
These are just some of the ways you can up the game in monetizing the traffic on your sports news website. If you want a team to help you win big with your ad setup, then sign up for a Premium account at MonetizeMore today!
---
Related Reads: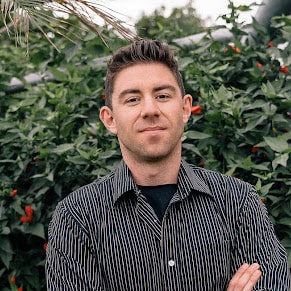 Kean Graham is the CEO and founder of MonetizeMore & a pioneer in the Adtech Industry. He is the resident expert in Ad Optimization, covering areas like Adsense Optimization,GAM Management, and third-party ad network partnerships. Kean believes in the supremacy of direct publisher deals and holistic optimization as keys to effective and consistent ad revenue increases.