This post was most recently updated on July 30th, 2019
Native is one of the most popular ad types today because it's seen as more user-friendly, ad block-friendly. For brands, on the other hand, it's been proven to cause brand lift. Now, that video content is in native ads in video format are fast becoming in demand.
But what if publishers like you failed to tap into this promising ad type? It's sure to be a losing game! So today, we bring you the top 5 missed opportunities in native advertising for publishers who fail to include it in their monetization strategy this 2017.
#1 – The mobile channel revenue opportunity
The increase in mobile usage has slowed down a bit, but it has surpassed desktop since 2015. Mobile presents a massive opportunity for publishers to monetize this channel's inventory, especially since programmatic mobile campaigns are on the rise [link this to the blog post: Top Mobile Publisher Trends in 2017]. However, pop-ups and interstitials might meet their nemesis in Google's anti-interstitial algorithm rolled in January 2017. It aims to combat intrusive ads. This is the opportunity for native ad usage on the mobile channel. You have revenue options for your mobile inventory, aside from traditional pop-up ads.
#2 – The chance to take advantage of reader engagement
When you see your stories getting high engagement levels (especially on mobile), it is recommended to include native advertising in your monetization mix. Related stories or content recommendation widgets – that appear at the end of an article leverages user-engagement. The reader has already bought-in to your site. S/he is interested and is more receptive to any related article you can offer.
You can also try in-feed native ads – those "Sponsored Stories" that appear within your content list:
Image credit: Marketingland.com
Native ads are intrinsically integral to your site's content – making them perfect options for content monetization.
#3 – Better user-experience on all platforms
As mentioned in #2, native ads appear more integrated into your content strategy. They are not as intrusive as pop-ups, or a source of distraction that display ads can at times cause. Now that user-experience is the name of the game since 2017, native advertising is a great tool both for user experience and monetization.
#4 – The ability to regain losses from ad blockers
Usage of ad blockers is declining because it's not just sustainable at all. The World Wide Web benefits from advertising, really. But users, both in desktop and mobile, continue to install ad blockers because they provide a more user-friendly experience. With the less-intrusive and content-complementing nature of native ads, publishers who suffer from ad blockers will have the opportunity to regain losses if they consider native ads.
#5 – The additional income stream beyond display
Business Insider tells us that Native will drive 74% of all ad revenue by 2021. We think that's convincing enough to try this revenue source this year. The Native Advertising Institute and FIPP outlined the forms of native ad content that brands are encouraged to use because of their level of popularity among users:
Image credit: nativeadvertisinginstitute.com
As a publisher, sponsored content and video content prove to be exciting revenue sources to add variation in your display ad monetization stream.
As the saying goes, do not place all your eggs in one basket – native ads prove to be a sustainable source of ad revenue in the years to come.
If you need help in monetizing content through native advertising, we offer FREE registration to premium publishers – so that our expert ad ops team can reach out to you quickly to discuss your native ad strategy this 2017. Sign up today.
---
Related Posts: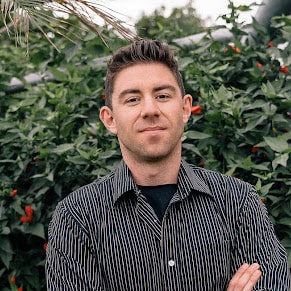 Kean Graham is the CEO and founder of MonetizeMore & a pioneer in the Adtech Industry. He is the resident expert in Ad Optimization, covering areas like Adsense Optimization,GAM Management, and third-party ad network partnerships. Kean believes in the supremacy of direct publisher deals and holistic optimization as keys to effective and consistent ad revenue increases.