This post was most recently updated on January 18th, 2023
The revenue model for an eCommerce site is typically based on direct or affiliate sales revenues for the products they promote.  However, eCommerce sites often fail to monetize valuable ad space and in the process forego additional revenue potential.
A simple way to start earning ad revenues is to incorporate Google Adsense into your site content.  Below we've listed some basic tips on how to help maximize Adsense revenues on eCommerce sites.
 1) Be User-friendly
Be straightforward with your users and bring them to the appropriate page with the product information they need.
Make sure that the homepage is useful enough and the interface is easy to navigate.
Gain your customer's trust by placing your policies such as return policy where they can easily read them.
Give them the ease of your buying process, meaning fewer steps to take but make sure that you have gathered sufficient data to process the transaction.
As much as possible, make the registration portal optional rather than compulsory, otherwise, users may abandon the process.
Finally, be aware that users hate latency when purchasing online. Studies show that one out of four users will leave a site if the page loads in 4 seconds. Know your page speed and how to improve it by using the Page speed tool: http://developers.google.com/speed/pagespeed/insights/. Not convinced? Ask Amazon. According to their research, a second of latency could cost them $1.6 billion of sales per year.
 Adsense Tip: Having a user-friendly website also ensures not having cluttered ads all over your e-commerce site. Well-designed sites are a thriving ground for Adsense monetization because ad placement is usually right where the user's eye is led to. Also, a faster page load time gives a higher chance for your ads to be viewed/clicked because the customer did not exit the page.
2) Go Mobile
The web is moving heavily toward mobile.  Millennials check their phone before sleeping and it's the first thing they grab when they wake up.  Site owners now need mobile-ready site designs.  Below we've listed a few more tips to make your eCommerce site both user-friendly and attractive on small screens.
Prioritize the content that users need most by using bullet points and compressing images for faster browsing.
Minimize scrolling and retain vertical navigation, not horizontal navigation. Limit your links so users aren't diverted from the pages are viewing.
Design for visibility. Make a contrast of colors between the background and text to make sure that the content is seen right away. As much as possible, content should be read clearly without zooming in or out.
The page must work on all mobile devices. Some flash plug-in might not work on some mobile OS, so look to utilize alternatives such as HTML5.
Keep the users in the same place when changing orientation.
Give your users a seamless and unified experience across all devices. Provide them the same information and the main key features
Use mobile redirects, as this increases customer experience
Finally, make it easy for you to convert your lead into a sale. Reduce the steps in completing the transactions. Keep the form short and the number of fields at the minimum but focus on information that will aid conversion.
To better understand your users' activity,  we recommend using Google Analytics. This will aid you in understanding your sales funnel and ultimately get you to provide a better experience.
Adsense Tip: Try mobile anchor or interstitial ads. They're not as obtrusive, thus giving your product line more prominence in the eyes of a user. Google has recently rolled out Google anchor ads to some AdSense publishers. Contact your Google rep should you wish to have this enabled.
Related Read: How to Maximize Revenue from Mobile Ads
3) Make use of the 3-tier business level
For some newbies to eCommerce, you may think that the only way to get a sale is by selling your main product.  That is only one aspect of the 3 tier-business model with eCommerce.
The first tier is to insert House Ads that will help you push for conversion. These ads will help promote your products and communicate them to the user.
The second tier is monetization through Doubleclick for Publishers. With this, Google monetizes the impressions by showing the relevant ads to the users who will pay per impression/per click.
The last is your direct sale – which is your line of products.
Adsense Tip: According to research 1-5% of e-commerce traffic will convert into a sale. So take into consideration the tips above to improve your site on desktop and mobile. Don't forget to make use of advertising to enhance revenues. The best way to manage ad inventory for an eCommerce site is via DoubleClick Small Bussiness.
Learn how to optimize your e-commerce site and convert more traffic with the right Google Ad Manager setup! Sign up for a Starter account at MonetizeMore today!
---
Related Reads: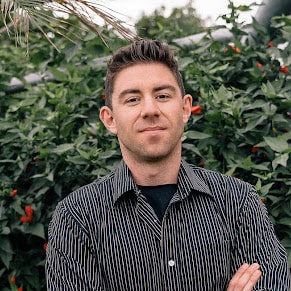 Kean Graham is the CEO and founder of MonetizeMore & a pioneer in the Adtech Industry. He is the resident expert in Ad Optimization, covering areas like Adsense Optimization,GAM Management, and third-party ad network partnerships. Kean believes in the supremacy of direct publisher deals and holistic optimization as keys to effective and consistent ad revenue increases.