This post was most recently updated on October 3rd, 2023
The affiliate marketing industry has grown exponentially over the past ten years and shows zero signs of slowing down. It is a great way of spending traffic into cash.
By next year, affiliate marketing spending in the U.S. is expected to cross $8.4 billion, 3X more than what it was 10 years ago.
Investing in an affiliate network can be an excellent way for bloggers, writers, and digital publishers to earn passive income through website monetization.
Here you'll find a comprehensive guide to affiliate marketing, affiliate networks, & the best affiliate programs for publishers who want to make bank through high ticket affiliate marketing.
Having a blog is one of the best ways to turn traffic into dollars, and affiliate marketing is a profitable strategy.
The strategy of affiliate marketing is only viable if you can find and recommend quality products that will be of interest to your visitors.
What is an Affiliate Network?
Using an affiliate network, digital publishers can promote products and services offered by brands, merchants, and companies.
An affiliate network provides publishers with access to a variety of affiliate marketing programs, including tools for reporting, training, keeping track of metrics, and other resources that help them thrive in the affiliate marketing game.
How Do Affiliate Programs Work?
Affiliate networks operate as the publishers' marketplace for ad affiliate programs.
Publishers and website owners have the option of signing up and passing the approval process, after which they are asked to choose the services and goods they are planning to promote, in exchange for which they receive a custom link. 
This affiliate network then delivers a commission for each of the services or goods sold.
What is Affiliate Marketing?
Affiliate Marketing is the means of referring a customer to a merchant & collecting a finder's fee for the same.
This is how Affiliate Marketing operates:
Publishers introduce their audience to goods or services through their website, blog, or social media channels
The referral program options that Affiliate Marketing offers include:
Cost-per-click (CPC) affiliate programs that pay each time a user clicks the link

Cost-per-lead (CPL) affiliate programs that pay whenever you receive a lead

The affiliate programs that directly refer sales are the most effective referral programs.
Why Should Publishers join an Affiliate Network?
Blogs, influencers, and publishers can earn passive income by monetizing their websites through affiliate networks.
Pros of joining an affiliate network:
Provides publishers with the ability to find companies and merchants that are a good match for their website audience.

On behalf of publishers, Affiliate networks handle the entire payment process.

Affiliates can track their progress with analytics and reporting tools.

Affiliates can benefit from rewards and incentives by selling more, resulting in a higher commission rate
Choosing the right Affiliate Network
While choosing an affiliate network, the 2 reasons to limit the number of platforms that you use are:
Payouts: If you spread your traffic too thin, it becomes difficult to regularly hit each platform's minimum payout.

Convenience: You probably don't want to log into 20 different dashboards every day.
Apart from that, it's best to find some amazing offers to promote to your committed readers.
Consider the following when signing up to an affiliate network:
Goods/Services Selection
Affiliate marketing is only a viable approach If you can find quality goods and services that your visitors are interested in (and that you can feel proud to recommend).
The affiliate network needs to connect influencers with the product or brand that their audience relates to.
User Interface
Affiliate programs provided by some platforms are easier to use than those provided by others. 
The level of technical expertise of bloggers and influencers you are working with should be taken into consideration when choosing a network.
Customer Base
Conduct a study on who makes up your subscribers and user base.
Publishers can select the best online tool and analytic platform in order to reach their target audience based on their respective niches.
Cookie Duration
An affiliate program's cookie duration affects the amount of credit that the program gives to prospective buyers. 
Platform-wise, Cookie durations vary drastically. For instance, Amazon's cookie duration is 1 day.
Commission Rate
Publishers are able to earn affiliate commissions from different networks in varying amounts, therefore it is imperative to check this before signing up for an affiliate network.
It is necessary to conduct an audit of how affiliate networks process payments via Bank  Deposit, PayPal, etc.
Approval Requirements
A certain amount of traffic (50k views at least) is required by some networks to be an authoritative site.
Added Fees
Some affiliate networks charge an additional fee for customer support, setup & training.
The 11 Best Affiliate Marketing Platforms & Networks
The affiliate platforms in this list can help you connect with something that matches your needs, whether you're promoting physical products or digital products, big or small brands.
These groups will provide you with access to tonnes of merchants and millions of products.
Time to dive in now starting with one of the hottest affiliate networks out there.
1. Amazon Associates
Amazon Associates is the most prominent & reputable affiliate marketing network currently.
Amazon is the world's largest e-commerce store, giving affiliate marketers and their customers access to a wide range of products, from books to beauty & personal care products.
Amazon Associates' user interface is easy to navigate and signing up is quick and instant.
As an affiliate partner with Amazon publisher services, you can also earn a commission on any product purchased by your site visitors within the next 24 hours, not just the products that you share.
Commission Rate: Amazon Associates offers a commission of around 5% depending on the product.
Payout Schedule: You get paid after 60 days.
Payment Options: You can cash out via direct deposit, Amazon gift certificates, checks (checks come with a $15 processing fee).
2. Walmart Affiliates
While Amazon Associates being the biggest name in the affiliate game holds almost 50% of the global eComm market.
Walmart possesses around 3.8% of the online retail market.
In contrast, when Amazon Associates switched to its new category-based commission structure, Walmart Affiliates became a bit more attractive since it offers higher commissions than Amazon in some categories.
Walmart's commission on kid's merch is 4% while Amazon gives 3%.
Walmart's tracking cookie lasts for 3 days, whereas Amazon's tracking cookie lasts for 24 hours.
In the end, this is something you really just need to test if you sell a lot of physical products.
Walmart Affiliate Programs:
Niche:

Goods sold on Walmart site. (third-party vendors included)

Commission payout:

Ranges from 1-18% (4% mostly)

Cookie Duration

: 72 hours.
In a nutshell, Walmart Affiliates have a huge variety of products to choose from. 
It is a renowned trusted brand with a huge product selection with higher commission payouts than Amazon (for some categories).
MonetizeMore's Affiliate Partner Program
If you're interested in earning monthly commissions from bringing in new publisher clients, you can apply for MonetizeMore's affiliate partner program. The program overview includes:
10% Commission Rate–  Earn 10% of a publisher's 'MonetizeMore Earnings' for the first year that they use the MonetizeMore platform.
30 Days Cookies– Not every visitor will convert right away. Our generous cookie window ensures that you don't lose any conversions.
No Limit On How Much You Can Make– You will get a commission on every publisher you refer to MonetizeMore who starts using the platform.
3. ShareASale
ShareASale is a popular affiliate network that offers housing affiliate programs for thousands of big brands. It is an excellent option for both physical & digital products.
ShareASale provides you with an all-in-one platform to access all of these merchants, create links, and view your stats and metrics. 
Their bookmarklet makes it easy to generate customized affiliate links.
Keep in mind that you'll need to apply to each merchant separately and be approved by them, which is a pretty standard process for an affiliate network.
Basically, you can probably find some offers that you can promote regardless of what niche your blog or website is in.
ShareASale's commission rate depends on the specific merchant you sign up with with a minimum payout of $50. 
Cookie duration depends on the specific merchant you sign up with.
4. Rakuten Marketing aka LinkShare
Rakuten Marketing aka LinkShare is another well-known billion-dollar affiliate network that includes a lot of big merchants.
Renowned merchants of Rakuten are:
Best Buy

Macy's

Papa John's

Walmart
Moreover, it gives you access to big-name merchants like Walmart & Best Buy.
Rakuten is a good option for getting access to the big guns, and they also have some nice features like the ability to rotate ads without the need for an external solution.
If you are trying to get access to the big guns, Rakuten is a great option with a minimum payout of $50.
With features like easy ad rotation, Rakuten does possess some exceptional features.
With thousands of merchants (each having a specific commission rate), you can find affiliate offers in the desired niche.
5. JVZoo
JVZoo is one of the top software affiliate networks having around 800K active affiliates.
A majority of JVZoo merchants are providing marketing, technology, and artificial intelligence services, with most of their products being digital products.
Its commission rate varies from merchant to merchant, while payout duration varies according to the publisher. You can cash out through PayPal or JVZoo Pay Manual Payments.
Besides providing an easy-to-navigate dashboard, JVZoo also offers automatic payments. This is best for affiliates specializing in A.I, SAAS, or I.T.
6. FlexOffers
FlexOffers is another affiliate network newbie which was founded around 13 years ago.
FlexOffers has 12K merchants in 25+ categories across 27 countries.
FlexOffers takes care of the entire affiliate program, so new publishers can get the most out of it. 
Since each publisher is assigned an affiliate manager, they can easily get started with FlexOffers.
This is ideal for those new to the affiliate network ecosystem seeking to access a variety of services and goods.
Their payout schedule is quite quick, with top earners being able to get their commissions in the bank account within a week:
Product Type: Mix of physical & digital products.
Commissions: The commission rate varies from merchant to merchant.
Payout Schedule: Within a month or week for highest paid affiliate partners.
Payment Options: PayPal, cheques, direct deposit, etc.
7. eBay Partner Network (EPN)
The Good: eBay Partner Network is eBay's own affiliate network from which you can earn a commission for promoting eBay listings.
eBay has a diverse selection of listings to choose from.
The Bad: Many of its products are transient as a result of its auction-based approach.
What's the hype about eBay Partner Network?
You can earn from physical products on eBay. 

Their minimum payout is $10.

24-hour Cookie duration. 

Average commission rate: You'll earn between 50%-70% of eBay's revenue, depending on the product category.

 
Why try eBay Partner Network?
A diverse listing of products. (You can promote any product category on eBay)

You can even sell used products.

Payouts start at $10.
8. ClickBank
ClickBank was established in 1998 and it specializes in product launches, SAAS products, and digital marketing products.
ClickBank offers over 6 million digital products created by global entrepreneurs, making it a good choice for affiliates involved in email marketing. 
ClickBank offers some of the highest commissions in the affiliate ecosystem.
Some of ClickBank's offerings can be questionable, so publishers need to do their research work before promoting. 
Best for digital marketers looking to cash out by promoting digital products exclusively.

Up to 90% commission rate payouts.

Payout mode: Cheques, direct deposits, and wire transfer.

The affiliate can choose from weekly to monthly payments, depending on his or her preference.
9. Commission Junction aka C.J. Affiliate
C.J Affiliate also known as Commission Junction which was established in the late 90s has over two decades of experience as a successful affiliate network.
C.J Affiliate provides affiliate partners access to 3000 plus merchants helping partners earn more than $1.5 billion yearly. This is best for bloggers with an established
As part of their affiliate network offerings, C.J. Affiliate offers its users real-time reporting tools through which affiliates can monitor activity on their affiliate dashboard.
Commission Rate: Depends on the merchants that the affiliates choose to partner with.
Payout Schedule: C.J. Affiliate pays out within the last 20 days of the end of the month via check or direct deposit.
Minimum Payout: $50- $100.
Product Type: A wide range of physical products from electronics & Automotives.
Brands affiliated with C.J. are:
Grammarly

Lowes

GoPro

PriceLine
In a nutshell, C.J. affiliate's back-end dashboard helps you regulate all your affiliate marketing efforts in one go.
It also comes with a deep-link generator bookmarklet so you can generate deep links instantly.
10. Awin
Awin is one of the largest and most well-known affiliate networks, with 15,000 advertisers & 200,000 plus publishers.
Few renowned big names affiliated with Awin are:
Gymshark
Etsy
StubHub
HP
Hyatt
Awin was founded in Germany, so you can expect a European aura to the merchant list, but it also includes the US & global companies there as well.
You will be required to submit your application individually to merchants within the network, similar to ShareASale and CJ. 
After submitting your application, you can start generating your links & keep track of the metrics.
Facts about Awin:
With over 15K merchants, there's a digital or physical product for almost every product category.
Minimum Payout & Payout Schedule: $20 is the minimum payout & you can cash out on the 1st and 15th of every month.
Monthly Commission Rate: Around 5% but varies from merchant to merchant. They do charge an application fee.
Payment Options: Via ACH, wire transfer, BACS, etc.
Product/Niche Type: Awin offers a mix of both digital & physical products, including tech, fashion, finance, and e-commerce.
11. Avangate Affiliate Network
The #1 rated Avangate Affiliate Network connects publishers with digital retailers such as Malwarebytes and other software providers. 
Avangate is ideal for publishers specializing in SAAS and digital marketing.
In addition to having a coupon program that helps drive sales, they have a longer cookie duration but the dashboard has limited features.
Most merchants charge a commission of about 25%, but some can go as high as 50%.
Commissions are paid to affiliates by Avangate 20 days after the end of the month for which they are due.
Payment Options: PayPal, Direct Deposit, Wire Transfer
Product Type: Digital marketing products, SAAS & cyber security products.
Wrap Up
Affiliate networks are the easiest and best ways to monetize your site and earn a legit passive income.
When considering affiliate networks, it is crucial that you carry out a proper audit in order to choose the most suitable platform.
Affiliate networks should offer easy-to-use interfaces, payment methods, customer support, and specific products for their respective audiences at the top of publishers' checklists.
Apart from that, enjoy the ride & find some hot offers to promote to your readers.
If you haven't already, be sure to check out our monetization guide section for compelling content.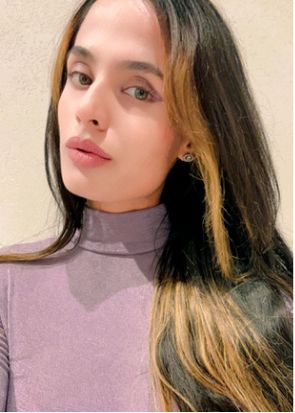 With over seven years at the forefront of programmatic advertising, Aleesha is a renowned Ad-Tech expert, blending innovative strategies with cutting-edge technology. Her insights have reshaped programmatic advertising, leading to groundbreaking campaigns and 10X ROI increases for publishers and global brands. She believes in setting new standards in dynamic ad targeting and optimization.