This post was most recently updated on March 16th, 2021
In this age of digitalization, SEO pays the bills for most companies. Operating online takes deliberate SEO efforts to create a better environment that would favor your target audience as it does your business.
With so many SEO practices to take up, it can be overwhelming trying to increase your search engine traffic. Below we've listed a few critical on-page optimization techniques you can implement to improve your rankings and increase traffic.
Complete an SEO audit on your website
Before anything else, ensure you have initiated an SEO audit for your site. This allows you to hunt down any irregularities in your SEO efforts, and fix them before they become a problem for your ranking. To run an SEO audit, you can use a variety of tools such as Screaming Frog, SEMRush, Ahrefs and more.
Watch the growth of your site by checking out the SEO KPIs you have set, for example, traffic growth, bounce rate, feedback, among others. Be sure to use an accurate SEO rank tracker to keep track of your site rankings and diagnose any issues.
Work with key landing pages
Always make a good first impression on every user that visits your website. Identify the most popular landing pages and blog posts on your site and improve your user experience by adding more content, video, images, updating it, etc. Get in the mind of your user and deliver the exact on-page elements they need.
You can identify the pages where most of your traffic is landing with Google Analytics.
Target related keywords
You must invest in keyword research as a way to make your site, and specifically, the landing pages, reach the intended audience. Use related keywords to help you target several terms that are directed toward the same concept on individual pages.
Ideally, you can escape keyword stuffing and monotony by using several related keywords. You can use tools like Google suggestions, Google Keyword Planner, Ahrefs and SEMRush to do keyword research.
Internal Linking
Ensure all the content on your website gets a platform to be easily indexed by search engines and consumed by visitors. Internal linking is your ticket to sharing a lot more information with search engines and your target audience in one content piece.
Focus on only linking to content that has related information. Relevance is key with internal linking.
Fix 404 Pages
Any page errors will deteriorate your ranking by tampering with the amount of time people spend on your site. Track and fix any 404-page errors on your site with tools such as Screaming Frog Spider.
If some of the 404 pages cannot be fixed, redirect them to either your homepage or a landing page.
Fix any typography issues
The content on your site must be readable with a lot of ease. This means that you need to be deliberate with the font type, font size, colors, and contrast.
While at it, make sure that you iron out any basic grammatical errors like spelling, punctuation and proper use of language. This might all sound very rudimentary, but quality content goes a long way – not just in SEO, but also your website's brand and user experience.
Work on your URLs
URLs may seem small, but they are fundamental to a successful SEO campaign. For one, they need to be simple and easily memorable by the audience. Other than that, ensure they are well written to follow the following standards:
Don't use capital letters
Should be relevant to the topic matter
Avoid using number and symbols, like $%@12
Block bad URLs with robots.txt
Add target keywords in URLs
Optimize for mobile
Maximize page and site speed
Website loading time is a known Google ranking factor. If your site takes too long to open, you can be sure of an increase in bounce rates and lower rankings. Keep all your pages loading to a maximum of 3-5 seconds. Technically, the faster they open, the better.
This is even more important for mobile sites. You could consider implementing AMP pages to ensure fast loading mobile versions of your site.
Optimize your images
Images, like text-based content, deserve optimization. Ensure they all are of the appropriate size and fit within the borders of the content. Too large images can slow down your page speed, and too small can mess up the quality. Add targeted keywords on the image descriptions, ALT texts, captions and image titles.
Also, be sure to check out this checklist from Matthew Woodward below:
Source: https://www.matthewwoodward.co.uk/seo/on-page/checklist/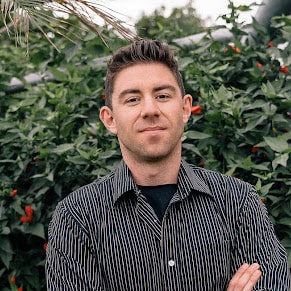 Kean Graham is the CEO and founder of MonetizeMore & a pioneer in the Adtech Industry. He is the resident expert in Ad Optimization, covering areas like Adsense Optimization,GAM Management, and third-party ad network partnerships. Kean believes in the supremacy of direct publisher deals and holistic optimization as keys to effective and consistent ad revenue increases.