Header Bidding has taken the world of programmatic advertising by storm. Not only does it benefit publishers by generating them more revenue, but it also benefits advertisers because it makes the auction fairer for everyone involved. Better transparency, more competition, and greater value for each impression. It's no wonder Header Bidding's popularity increased significantly over the past few years after it was first launched.
Keep in mind. It comes with a slight catch. Since the browser has to send multiple ad requests as your page loads, it can cause latency and slow down your page speed. While more partners can help you increase competition, bid pressure, and ultimately generate more ad revenue, it comes at the cost of your user's experience.
Let's then take a look at Footer Bidding, the twin side of header bidding. While header bidding works on loading ads as fast as possible, footer bidding works in the opposite direction. It focuses on loading the page's content first before making any ad requests, putting speed and user experience as its top priorities. Of course, the site's pages should be well-optimized to capitalize on this. The longer your content loads, the longer your ads can't fire. Running the auction post-load is only beneficial if the rest of the site is optimized for speed already.
Pros and cons of Footer Bidding
There are several clear benefits to Footer Bidding and only one major drawback that's pretty noticeable. The main advantage over Header Bidding is that your site's pages load faster. This results in a better user experience in navigating the site and accessing content. This is ideal for publishers with an active and close-knit user base, as they're the ones who are most likely to complain of any latency issues as well as problems with the site.
SEO rankings will likely be affected as well, as Google has constantly pointed out that user-experience and page speed is key to higher page rankings. All of these factors relate to attracting and retaining more traffic. Therefore it should theoretically generate you higher revenue.
As for the disadvantages, the most noteworthy one is that ads will load late, a direct contrast to Header Bidding. For messy sites that haven't been optimized, this will severely impact revenue as your placements won't load unless your content does. While your page is still loading the rest of the page's resources, visitors might already be done and will leave before they can view the ad.
Footer Bidding shouldn't be implemented on sites that already have existing issues with site speed as it will likely do more harm than good.
Conclusion
Footer Bidding definitely sounds interesting and can be worth testing out, depending on the factors mentioned above. However, it should be noted that it's not for everyone. For example, if your site is hosted on WordPress or another platform, it would be difficult to make Footer Bidding work. Ideally, you should have control over every part of your site, and you should be able to make changes with little to no limit, especially when it comes to optimizations for site speed.
If most of your placements are located above the fold or on top of your content, Footer Bidding might also be a bad idea. There's a decent chance you'll suffer a drop in viewability for these placements if your page can't load fast enough, as users will either have left or scrolled past the ads.
Need more help choosing between traditional header bidding and footer bidding? MonetizeMore is ready to help! Not only are we a Google Certified Publisher Partner, but we've also developed a wide range of AdTech solutions to help publishers increase their ad revenue, of which our PubGuru header bidding wrapper is just one. Sign up to get started today!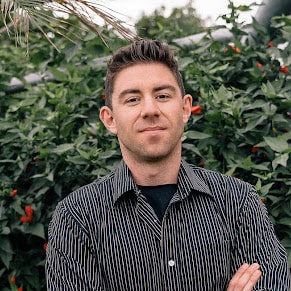 Kean Graham is the CEO and founder of MonetizeMore & a pioneer in the Adtech Industry. He is the resident expert in Ad Optimization, covering areas like Adsense Optimization,GAM Management, and third-party ad network partnerships. Kean believes in the supremacy of direct publisher deals and holistic optimization as keys to effective and consistent ad revenue increases.