This post was most recently updated on July 12th, 2019
Advertisers use bid shading algorithms to help them pay less for impressions. As a result, publishers take the hit with lower CPMs. Find out how bid shading originated, how much advertisers are really saving and what publishers can do to combat the effects of bid shading.
Subscribe to our YouTube channel for weekly video updates!
Video transcription
Buyers are using bid shading to avoid overpaying in first-price auctions.
It has become increasingly popular as exchanges switched to first-price auctions.
DSPs & Exchanges look at historical winning bids and try to figure out the 2nd price so they can submit a bid without decreasing their chances of winning the auction.
Bid shading algorithms look at a variety of factors such as the publisher, the ad placement,, exchange dynamics and more.
Leading DSPs & SSPs offer bid shading solutions.
These include Google's free tool called DV360, MediaMath, PubMatic, The Trade Desk and more.
The Trade Desk's tool, KOA, charges buyers a percentage of how much they save them on bids.
On average buyers save 20% on bids through bid shading programs.
Although it's great for buyers, publishers end up taking the hit.
Before bid shading became popular, buyers weren't sure if they were bidding into first price or second price auctions.
This initially created a large revenue lift for publishers, but advertisers weren't happy with the bid rates in this new first price auction environment.
With bid shading, many publishers are seeing their CPMs return to 2nd price auction levels.
If bid shading algorithms improve, CPMs could continue to decrease for publishers.
One way publishers are counteracting bid shading is with intelligent price floors.
Price flooring is where a publisher also analyzes the bid history of their auctions and makes an intelligent suggestion for the starting bid.
Talk to MonetizeMore about our Intelligent Price Floor Solution to protect your CPMs.
Source: https://adexchanger.com/online-advertising/everything-you-need-to-know-about-bid-shading/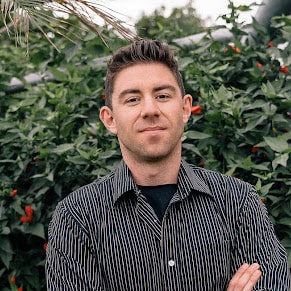 Kean Graham is the CEO and founder of MonetizeMore & a pioneer in the Adtech Industry. He is the resident expert in Ad Optimization, covering areas like Adsense Optimization,GAM Management, and third-party ad network partnerships. Kean believes in the supremacy of direct publisher deals and holistic optimization as keys to effective and consistent ad revenue increases.