This post was most recently updated on November 6th, 2020
As publishers, it's important to understand what happens beneath the surface of digital advertising. While your viewers only see the end product, the ads themselves, you the publisher must have a deeper knowledge of the digital advertising ecosystem in order to navigate its complexities when optimizing inventory.
In the illustration below the Interactive Advertising Bureau (IAB) has mapped out the entities and platforms that comprise the digital advertising ecosystem and how they interact.
Despite appearing straightforward, the ecosystem consists of enough complexities and competition to confuse even the characters of Mad Men. Though oversimplified, this illustration gives us an overview of what happens behind the scenes of digital advertising.
Because ad platforms are fast-evolving, it's important for publishers to have a grasp of how they work.
Related Read: 13 Ad Tech Experts Discuss The Future of Adsense Alternatives
Related Read: What is AdTech?
Needing a single-platform technology
Currently, there are over a thousand advertising technology companies in existence. Terence Kawaja, CEO and Founder of Luma Partners, an investment bank specializing in media and ad technology, said that there's a change happening in the ad tech industry. He foresees a mass consolidation of ad technology platforms where instead of serving specific parts of the ecosystem, there will emerge single-platform technology from which both buyers and sellers of digital inventory can benefit.
Related Read: How Does Header Bidding Fit into your Overall Ad Ops Strategy?
While this streamlined technology still doesn't exist, there are already companies heading the race as illustrated in this infographic made by AppNexus. Still, most of these technologies do not directly address one major need for publishers: Increasing yield.
What's in it for Publishers?
What can publishers do in the meantime while the perfect ad tech platform is still a dream of the future? Publishers should focus their efforts on fully optimizing ad inventory to maximize revenue. Understand what header bidding is and how it fits your overall ad strategy.
The advertising ecosystem can be overwhelming, but it's up to publishers to concentrate on managing and optimizing inventory. Need a trusted Google Certified Publisher Partner to optimize your ad inventory for you? Sign up to MonetizeMore today!
---
Related Reads: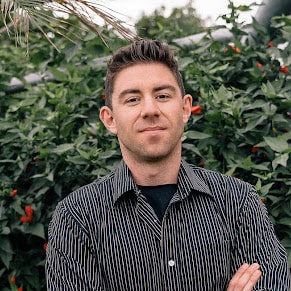 Kean Graham is the CEO and founder of MonetizeMore & a pioneer in the Adtech Industry. He is the resident expert in Ad Optimization, covering areas like Adsense Optimization,GAM Management, and third-party ad network partnerships. Kean believes in the supremacy of direct publisher deals and holistic optimization as keys to effective and consistent ad revenue increases.