This post was most recently updated on September 17th, 2019
I know, I know. Tagging is one of your least favorite parts of optimizing your ads. It's difficult, time-consuming, and tedious. Well, I have good news for you: Google just introduced new tagging features with Tag Manager Integration to Campaign Manager, so it's never been easier to edit, manage, and deploy tags. There are three main things that Tag Manager can do that DoubleClick Campaign Manager couldn't do before. Let's delve into some of the ways in which Tag Manager will make life easier for you as you manage, tweak, and add tags to ad units.
Quick tag deploying
Google Tag Manager allows you to push Floodlight tags to your site with just one click, which will reduce the implementation and deploying time to just minutes. Once they're implemented, the tags will be deployed on your site within 15 minutes. This kind of agile flexibility will allow you to experiment more and take more risks. After all, if it only takes a few minutes to deploy new tags, then every change is easily reversible.
Clearly delineated tagging roles
This feature was added to draw clear lines between the steps in the ad-tagging process. Each person within an organization can be assigned clear roles with which they can manage the ads. For example, advertisers can push certain ads to Google Tag Manager, but they won't go live until the webmaster approves it.
This way, everyone has control over his or her own domain. The weight of responsibility for your ad tags doesn't fall on any one person's shoulders.
Efficient tag implementation
Google Tag Manager now only requires one site-wide contain the tag to be implemented, a change that will reduce the risk of accidental human error and will ensure that accurate data is recorded. That's because Google Tag Manager contains certain rules that determine which tags fire and when.
The overall theme of this new addition to DoubleClick Campaign Manager is simplicity. Google understands that tagging is difficult and time-consuming, so it's in their best interest to make the tagging process as easy and streamlined as possible. To that end, they've done everything they can to streamline ad tagging and make it as obvious as possible.
To that end, they've even introduced a new Tag Assistant, which will automatically validate the implementation of the tags on your site. Put simply, Tag Assistant compares your tags' implementations to a predefined list of rules for proper tag implementation. If your tag isn't implemented correctly, then Tag Assistant will let you know so you can fix them. There's no excuse for improperly implemented ad tags anymore! Google will hold your hand through the whole process, so you can always feel safe and assured that your tags are implemented correctly.
After all, Google's core product, web search, could hardly be any simpler to use. You just type words into a search field and results appear. Expect Google to attempt to bring this simplicity to their other products just as they are doing with ad tag management.
Free access to Google AdExchange here.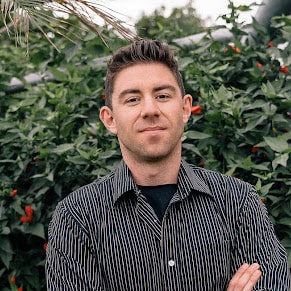 Kean Graham is the CEO and founder of MonetizeMore & a pioneer in the Adtech Industry. He is the resident expert in Ad Optimization, covering areas like Adsense Optimization,GAM Management, and third-party ad network partnerships. Kean believes in the supremacy of direct publisher deals and holistic optimization as keys to effective and consistent ad revenue increases.