This post was most recently updated on August 22nd, 2019
Get updated when we publish the latest DFP Tutorial videos.Subscribe to our YouTube Channel
Welcome to today's edition of the Learn to Monetize More Video series. We are going to help you gain some valuable insights in planning your DFP campaign ad inventory in this video. Why are we doing this? The reason is simple but powerful: campaigns give life and direction to your optimization efforts within DFP.
In the first several videos, we began with teaching you the fundamental units that comprise the DFP interface.  In our most recent lesson, we took a high level view of the user interface to explore its many features. This time, we are going to teach you a useful way to plan your ad inventory.  So put on your "A" game and let's turn you into a DFP mastermind!
Here are the important steps in planning your inventory:
Initial planning
1) Plan on which section of your site you want your ads be placed.
2) Similar to Google AdSense ad units, DFP 'ad units' are the placeholder for all of the ads you want to display on your site later.
3) You may also use 'Placements' to group certain ad units a particular advertiser might want to target.
4) 'Key values' are for custom targeting, and used when you want to serve a certain ad in a specific page of the site that contains the custom targeting values.
Define Ad Inventory
5) Prior to creating your ad units, think about how you want to structure your ad inventory.
You need to get this right from the beginning to make the entire DFP process simple and easy.
The ad units you will create should mirror your site's content.
Example:
News > World > Local > National
Sports > Basketball > Football >  Boxing
6) Once you create an ad unit in DFP, you will be able to generate a snippet of code which you can paste on your site's HTML .
7) In order to clearly differentiate performance, you will need to create a unique ad unit for every size and every position on every page.
For example, you have a Top 300×250 and a Bottom 300×250 on a certain page, you will have to create 1 separate tag for each.
Based on this example, you have 8 different pages (see #3). For instance, you want to run the following ad units per page:
300×250 Top
728×90 Bottom
300×600 Side
8) 8 pages multiplied by 3 ad units is equal to 24 ad units to be created
If the site is too big and granularity becomes overwhelming, you may opt to create just a single set of ad units to be implemented across the entire site but custom targeting ('key-values') should be utilized in order to keep your ad inventory organized. Custom targeting will be discussed in a separate video.
Create your inventory on DFP
Now that you have a clear plan on how you will structure your inventory, let's get down to business.
9) Log in to your DFP account
10) Click on 'Inventory' tab
11) Click 'New ad unit'
12) For the 'Code' field, input the name of the Ad Unit (e.g. News_300x250_Top)
13) It will automatically be copied in the 'Name' box
14) 'Description' is optional but you may type something there to easily identify contents of the ad unit
15) Specify ad size in the 'Size' box
16) For the 'Target Window', choose _top if you want the ad's landing page to open in the full body of the current window; or _blank if you want it to open in a new window instead.
17) 'Placements' is also optional but if you need a group of ad units that advertisers can target all at once, add this ad unit to placements, search for each placement, then click "include."
18) Click 'Override' for AdSense Inventory Settings'
19) Untick 'Maximize revenue of unsold and remnant inventory with AdSense'. This is for fair competition among ad networks eligible to serve on this ad unit, including AdSense.
20) 'Ad Unit Frequency Cap' would allow you to limit the number of times users are shown creatives. This is rarely used as frequency capping is usually done on the line item level.
21) 'Refresh Rate' is for mobile apps. It allows you to have ad units in mobile apps automatically refresh at a specified interval. This is useful for apps where users stay on one screen for long periods of time — such as games — to maximize ad revenue.
22) Click Save.
23) Proceed to create the next ad unit if necessary.
Decide on the tagging type
Now that you have created your ad unit/s, first think of the type of ads you want to serve to decide on the type of Google Publisher Tag (GPT) you want to use. The snippet of code you will be generating is similar to how you would place AdSense codes in the source code of your site. The difference is, DFP tags will be able to serve ads from any of your advertisers.
24) GPT (asynchronous) – recommended tagging type for better page load speed as it allows the content to load while loading the ads (instead of loading ads first, then content). Known to be the most user-friendly tagging option.
25) GPT (synchronous) – this loads the ads simultaneously with the content. Recommended for ads that don't render properly into frames, like expandables and interstitial ads.
26) Enable single request –  Checking this box would mean the tag will call all of the ads on a page at once in the header of your HTML, rather than requesting each ad separately. There's a known discrepancy in the reports when using this option.
Note: You can use different tag types on different pages of your website, but you shouldn't mix them on the same page.
There you have it. Come back next week for more awesome DFP tutorial videos and be ahead in monetizing more!
To get the latest videos from our Learn2MonetizeMore series, subscribe to our YouTube channel.
Sign-up to Doubleclick Ad Exchange to increase your ad revenues.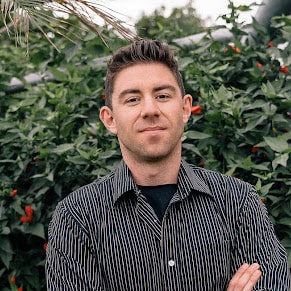 Kean Graham is the CEO and founder of MonetizeMore & a pioneer in the Adtech Industry. He is the resident expert in Ad Optimization, covering areas like Adsense Optimization,GAM Management, and third-party ad network partnerships. Kean believes in the supremacy of direct publisher deals and holistic optimization as keys to effective and consistent ad revenue increases.