This post was most recently updated on August 16th, 2021
Get updated when we publish the latest DFP Tutorial videos.Subscribe to our YouTube Channel.
Welcome back to the Learn to Monetize More video series.  Today we'll help to further cultivate your mastery of DFP by teaching how to create a Google Adsense order.
The fundamental means of monitoring inventory in DFP is through ad units.  In this video, we'll teach you how to create an Adsense order with the corresponding ad units through the DFP interface. We'll also discuss several ways for you to organize inventory as well as discuss features and options available to you when creating Adsense order ad units.
Before we start, let's first define important terms:
Order – refers to the field in DFP where your ad network, advertiser, and trafficker is labeled.
Line Item – is the breakdown of your ad units' ad targeting and settings
An Order (i.e. Google Adsense) may contain one or more line items (i.e. ch5_Monetizemore_atf_728x90)
Here are the steps in creating an Adsense Order:
1) In your DFP account, go to Delivery.
2) Click the 'New Order' button.
3) Enter a Name using this convention:
Domain: Monetizemore
Ad Network: Adsense
Channel: Channel 5
It should look this way: Monetizemore_Adsense <space> Channel 5
4) For the Advertiser field, enter 'Google Adsense'
5) Scroll down to the section: New line item
6) In the Name field, enter the line item name using the previous convention:
the channel number, domain, placement, size.
Example: ch5_Monetizemore_atf_728x90
7) Under Inventory sizes, plug in the size: 728×90.
8) Check the box: Allow same advertiser exception
Always click this option, otherwise it will yield a lot of unfilled ad impressions.
9) Scroll down to Settings, select Type. A drop-down will appear, then choose 'Price Priority'.
10) For the Start Time field, select Immediately.
11) For the End Time field, choose Unlimited.
12) For the Limit field, select None.
13) Set the Rate.
This is the minimum CPM that your ad inventory needs to be before it can be displayed; if the ad inventory doesn't meet this CPM threshold, then it will not get displayed regardless of how high-priority its DFP value CPM is. This is not applicable if priority type is Ad Exchange.
14) Once you've entered the rate, click set value CPM.
Value CPM will be automatically populated.
15) Scroll down to the Ad Targeting section. Click Ad Units.
16) On the field bar, type in the name of the relevant ad unit, such as ch5_Monetizemore_atf_728x90 and select it from  the list.
Make sure it's the right one. Check the channel name, placement, and size
17) Click Include.
18)  Click Save and Upload creatives.
19) Select Third Party.
20) Paste the corresponding Adsense code creative in the Code snippet box field.
You can get this code from your Adsense account.
Always check for the relevant channel number (ch5), placement (atf), and ad size (728×90).
DFP should be able to recognize this as a Google tag. A green banner on the right will appear to confirm this.
21) In the Name field, enter the size, ex: 728×90
22) Click Save.
A yellow banner will show up at the top: The creative, 728×90, has been created.
23) If this is the first line item created, you will be asked to click on Approve.
The ideal setup we recommend is to target one ad unit per line item for better optimization.
Add more line items under the same order as needed.
For better monitoring and optimization of all ad units' performance per ad network, we recommend creating one order per ad network, and one line item per ad unit.
To get the latest videos from our Learn2MonetizeMore series, subscribe to our YouTube channel.
Dive deeper and learn how to better organize your ad inventory and create AdSense orders in Google Ad Manager with expert guidance from MonetizeMore. Become an ad ops guru with PubGuru University where we teach you how to master your ad inventory! Discover the same techniques we use to optimize ads for our publisher partners. Enroll today!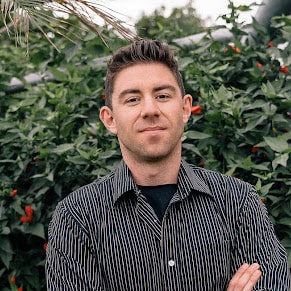 Kean Graham is the CEO and founder of MonetizeMore & a pioneer in the Adtech Industry. He is the resident expert in Ad Optimization, covering areas like Adsense Optimization,GAM Management, and third-party ad network partnerships. Kean believes in the supremacy of direct publisher deals and holistic optimization as keys to effective and consistent ad revenue increases.