This post was most recently updated on August 21st, 2019
Once an Ad Exchange account is connected to your DoubleClick for Publishers account, your DFP ad unit inventory is imported directly into DoubleClick Ad Exchange. These changes in DoubleClick for Publishers appear in Ad Exchange, and the inventory is updated in real-time from DoubleClick for Publishers. This allows you to seamlessly monitor and view your current DoubleClick for Publisher's inventory with DoubleClick Ad Exchange.
You can then use the DoubleClick for Publishers ad units in targeting, allowing you to use your already-established ad networks in conjunction with Ad Exchange ads. In fact, setting ads up to compete with one another can have a net effect of raising your CPMs, thus increasing your total ad revenue.
Accessing DoubleClick for Publishers Ad Units in Ad Exchange
To access your DoubleClick for Publishers ad units in Ad Exchange, first, go to your inventory and click "DoubleClick for Publishers: Ad units" in the left sidebar. This will bring up a list of options that have to do with DoubleClick for Publishers' ad units. You can then grant Ad Exchange permission to read your DoubleClick for Publisher's inventory by checking the associated checkbox. Inventory is shown in "DoubleClick for Publishers: Ad units" is read-only, so we highly recommend that all necessary changes be made via DoubleClick for Publishers.
However, checking this option still has its perks, as you will be able to monitor your non-Ad-Exchange inventory in one interface. Sure, when you make changes, you'll need to log in to DoubleClick for Publishers, but for everyday monitoring, your ad inventory will all be in one place.
Selecting DoubleClick for Publishers ad units in targeting
To create a rule or edit an existing rule with your DoubleClick for Publisher's inventory, you should use the targeting selector tool. Identify your DoubleClick for Publishers ad units inventory, add them to the rule, and finish constructing your rule as usual. Be aware of the limitations, though; Google is aware of performance issues with this feature, and they're being addressed.
DoubleClick Ad Exchange's dashboard might run slowly if you have this feature enabled, especially if you add a particularly large inventory and apply them to complex rule sets. Because of these performance constraints, Google has disabled this feature if you have more than 500 DoubleClick for Publishers ad units you want to use for Ad Exchange. We expect Google to resolve this issue relatively soon.
One of the most important aspects of optimizing your ad revenue stream is ensuring that your process is as streamlined as possible. If you stay on top of all your data and understand what your CPMs are and why you'll be able to proactively tweak your DoubleClick for Publishers settings. This level of awareness is critical to any revenue optimization strategy, and Google's DoubleClick for Publishers Ad Unit Targeting feature can help you be more aware than ever before.
If you'd like help optimizing your ad revenue contact us at MonetizeMore today. We help customers increase their ad revenue by 25-50% by setting them up with Google's premiere ad network, DoubleClick Ad Exchange. We also help set up DoubleClick for Publisher's servers if you don't already have one.
Start increasing your ad revenue today with MonetizeMore.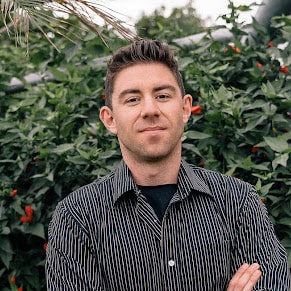 Kean Graham is the CEO and founder of MonetizeMore & a pioneer in the Adtech Industry. He is the resident expert in Ad Optimization, covering areas like Adsense Optimization,GAM Management, and third-party ad network partnerships. Kean believes in the supremacy of direct publisher deals and holistic optimization as keys to effective and consistent ad revenue increases.