This post was most recently updated on January 18th, 2021
Recently Google released the Core Web Vitals report and announced that it would have a significant impact on SEO rankings moving into 2021. In this article, we're going to break down Core Web Vitals, its effects on your SEO, and its impact on your monetization strategy.
According to Google, Core Web Vitals can be described as:
A set of metrics related to speed, responsiveness, and visual stability helps site owners measure user experience on the web.
Currently, Google already has a set of ranking signals they use to measure user experience such as the level of a site's mobile-friendliness, HTTPS security, safe browsing, and intrusive ad formats. Google calls these 'page experience signals' or the 'page experience rank'.
The image below shows the set of ranking signals used and those from core web vitals Google plans to include starting 2021.
Source: https://webmasters.googleblog.com/2020/05/evaluating-page-experience.html
Google has identified three main criteria for Core Web Vitals, which publishers and developers need to focus on to improve page experience rankings.
Largest Contentful Paint (LCP): This refers to the time it takes for a page's main content to load in seconds. Focus on getting your LCP score at 2.5 seconds or faster.
First Input Delay (FID): Here, the focus is on determining the time it takes for a page to become interactive. Focus on getting your FID score down to less than 100 ms.
Cumulative Layout Shift (CLS): This shows the amount of unexpected layout shift for visual page content. Focus on getting your CLS score down to less than 0.1.
Here are some benchmarks given by the web.dev team.
Source: https://web.dev/vitals/
How to measure Core Web Vitals
You can measure Core Web Vitals by running your website through the web.dev measuring tool here: https://web.dev/measure.
Enter your website URL and click "Run Audit". You'll get a report that looks something like this:
As you can see, for the particular site we tested, the LCP, FID, CLS, and additional page experience insights are shown in the report. Once you click on "View Report" you'll be taken to a report screen where you'll get advice on what to fix to improve your Performance, Accessibility, Best Practices & SEO score.
Most of the tips or opportunities to improve mentioned will require some development work but will be well worth the effort.
Why should you care about Core Web Vitals and page experience?
Whether your focus is on ad monetization, increasing your SEO rankings/organic web traffic or both, page speed and more importantly, page experience signals matter.
Slow loading web pages and/or ads can be holding back your SEO rankings and cause you to lose out on serious ad dollars. Even though Core Web Vitals and the corresponding page experience signals are only set to take effect in 2021, the sooner you fix them, the better.
Page speed, although not entirely what Core Web Vitals focus on, is an SEO ranking factor now! You'd be surprised at the effect it will have on your business overall. You can also add your website to Google Search Console, check the Core Web Vitals report for individual pages, and improve where needed.
Another thing to consider is the time it takes for your ads to load. Making the web page jump around as the ads load between your web page content will certainly hurt your Core Web Vitals score. It's still uncertain the extent of the effect which slow loading ads will have on your website's SEO rankings as Google weighs certain factors more than others.
The fact remains that slow loading ads will weigh your Core Web Vitals score down and more likely than not have a negative impact on SEO rankings.
We've already published an article discussing page speed scores and slow loading ads. Be sure to read that over here: https://www.monetizemore.com/blog/improve-site-speed-publisher-ads-audits-for-lighthouse/.
Want more information on the most common issues leading to poor Core Web Vitals performance, check out this guide: https://www.seobility.net/en/blog/core-web-vitals/
Conclusion
Don't wait until next year to fix the issues identified by Core Web Vitals. Do it now! The sooner, the better. Do you need help assessing slow loading ads, improving fill rates, optimizing header bidding bidders? MonetizeMore can help with all that and much more! Sign up to maximize your ad revenue, start today!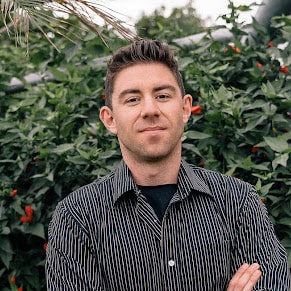 Kean Graham is the CEO and founder of MonetizeMore & a pioneer in the Adtech Industry. He is the resident expert in Ad Optimization, covering areas like Adsense Optimization,GAM Management, and third-party ad network partnerships. Kean believes in the supremacy of direct publisher deals and holistic optimization as keys to effective and consistent ad revenue increases.