This post was most recently updated on August 15th, 2019
This holiday season, MonetizeMore is bringing 12 gifts of awesomeness to our dear publishers and blog readers. Follow the series as we publish 12 amazing blog posts, infographics, plus additional monetization freebies just for you. If you want to receive the ebook edition, subscribe to our newsletter and we'll email your 2015 holiday gift.
The holidays are the best time to up your ads game. Users will flock online from all over the world from online shopping to checking out recipes and even just checking the latest news while having a break from setting up the Christmas tree. A great way for you to reach them is to focus on interesting and engaging ad types. Here are the best ad types for holiday monetization:
1) Native Ads
Through the years, people learned to ignore banner ads. According to the recent research, 70% of the people who go online prefer to search more about the product that they want to purchase through reading a post or two about it rather than see a photo of it via an ad. Aside from that, native ads are less disruptive and actually blend with your content – making it feel like it's an organic part of a site.
According to Tedford, Founder, and CEO of Brand Network, native advertising will be the trend in social media. With this ad type, social media will not just be a place to share interesting content but a chance to convert and transact with customers.
Related Read: Best Ad Networks for Native Advertising
2. Video Ads
Video advertising has been a favorite because it is more engaging and can help the audience reach once it goes viral on social media. As Aron Broder, CEO and Founder of Evolve Media puts it:
"Agencies are starting to focus on developing video strategies, separate from their offline TV Spots, allowing brands to connect with a wider audience online. From Dove Real Beauty Sketches to Volvo Trucks "Live Test", clients and agencies alike have really embraced this creative process resulting in advertising being organically consumed as content."
Video ads can also be watched on the go. So during the busy holiday season when consumers are shopping and visiting loved ones, you can still engage them by publishing interesting holiday videos. The key ingredient, however, is targeting the right audience.
Related Read: 5 Tips for More Viewable Video Ads
3. Rich-Media Ads
With the transition to HTML5, rich-media ads have become more user-friendly and engaging. Marketers leverage this ad format because it can easily capture the audience's attention to get their message across. Since it's a festive season, brands are competing for creativity in launching ad campaigns. You, the publisher is on the win-side as a result of this trend. Take advantage of rich-media ads. Talk to your ad rep or your MonetizeMore ad optimizer on how you can implement these on your site.
Displaying these ad types on your site, coupled with the right audience targeting parameters – it will surely be, will make a joyous season for everyone: users, advertisers, and publishers.
Sign-up to Doubleclick Ad Exchange to get started on your holiday ad monetization. Apply as our premium publisher to have personalized help in setting up your ad inventory.
---
Related Reads: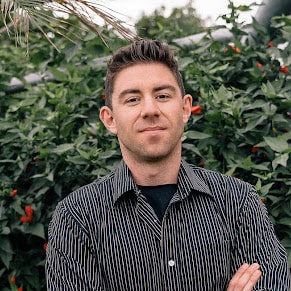 Kean Graham is the CEO and founder of MonetizeMore & a pioneer in the Adtech Industry. He is the resident expert in Ad Optimization, covering areas like Adsense Optimization,GAM Management, and third-party ad network partnerships. Kean believes in the supremacy of direct publisher deals and holistic optimization as keys to effective and consistent ad revenue increases.