This post was most recently updated on July 25th, 2019
Google recently updated its AdRank algorithm, which determines the placement of ads on your pages when Max CPR and ad quality are tied. The first ad in a list of AdSense ads is almost always the most highly-clicked ad, so any update to Google's AdRank algorithm is going to affect your click-through rates.
In other words, if Google can help ensure that the most relevant ads (and thus the ones which are most likely to be clicked) appear first in the results, then AdSense publishers' ad revenue will naturally increase.
Simple enough?
Thought so.
So what's changed?
Ad Extensions Matter
The biggest change in the algorithm is that now, ad extensions affect AdRank placement much more than they did before. In case you aren't aware, ad extensions are the little flourishes advertisers can add to their ads to make them pop a little bit more, such as phone number (with an auto-call button on mobile platforms) or locations.
Google determined that ads with ad extensions received higher CTRs than ads without them, so they've decided to promote ads that use them whenever possible. That means that if there's a tie of maximum CPMs and quality ratings between two different ads, the ad with extensions will win.
This could also be to encourage adoption of extensions. Google has been pushing advertisers to adopt more diverse types of ads, so promoting them using AdRank might be just the reward necessary to get ad buyers on board to this dynamic new type of ad.
So what types of extensions do Google offer? Call extensions allow ad buyers to include a contact number with the text ads. Local extensions enable ad buyers to add business addresses and phone numbers. Offer extensions give advertisers the option to provide specific offers within text ads. App extensions make applications more accessible to mobile users by providing a direct link to the app. Review extensions display positive reviews about the product. And social annotation extensions show the number of Google+ followers of the business.
The use of each one of these extensions is now rewarded by better AdRank placement.
How This AdRank Change Impacts You
When extended ads are promoted in the AdRank algorithm, click-through rates improve by 10-15%. This adds up to a remarkable amount of increased revenue over time, but it makes a lot of sense why this would be the case: these extended ads are more helpful and give users what they want more quickly. Why wouldn't they have higher click-through rates? Wouldn't you prefer to just tap on a phone icon to call a business than dial the number manually?
Your visitors will think the same. We give this new AdRank algorithm an unequivocal thumbs-up, and we expect it to significantly increase click-through rates (and thus profits).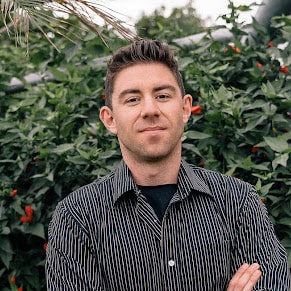 Kean Graham is the CEO and founder of MonetizeMore & a pioneer in the Adtech Industry. He is the resident expert in Ad Optimization, covering areas like Adsense Optimization,GAM Management, and third-party ad network partnerships. Kean believes in the supremacy of direct publisher deals and holistic optimization as keys to effective and consistent ad revenue increases.