My name is Mikky, and I'm one of the ad optimization experts at MonetizeMore. I've been around the industry for almost 3 years. The digital advertising landscape has changed so much since I first stepped inside. Ad setups are getting more sophisticated, data privacy compliance is getting stricter, old strategies no longer work, and new technologies are emerging. Being an ad ops expert is a one of a kind job that requires us to continually be able to adapt, flexible, ready to take on new challenges to make publishers happy and allow them to unlock their site's full potential with monetization.
One of my biggest wins so far is with a publisher that wanted to test our solution. It was their first time bringing in outside ad ops expertise and they were a bit hesitant. They started by running MonetizeMore's solutions on only two site sections. After analyzing their historical performance and current ad map layout, it was clear that there was substantial room for improvement.
We created a detailed Ad Layout Proposal, maximizing the use of areas sure to bring in strong Viewability rates while still blending in nicely with the content so as not to be too disruptive to their user experience.
They were also using single-sized hardcoded AdSense tags, which limited their performance, as opposed to Google Ad Manager units with flexible sizes, which we proposed to use. More sizes essentially mean more inventory able to compete for that single slot, bringing you the highest paying one out there.
Lastly, running with Monetizemore's Ad Exchange and PubGuru Header Bidding Solution was where it made the biggest difference. With Ad Exchange in the stack, it provided a pool of premium advertisers that wasn't available in AdSense alone, meaning more demand for the site's inventory at even higher rates than before. Unless you're a publisher with huge volumes of traffic (millions!) per month, you're out of luck to also get an invite for Ad Exchange.
Alongside Ad Exchange, we added our various Header Bidding partners to the stack as well. CPM's gradually increased as there was more competition for the ad inventory, with all the partners competing against Google AdSense and Ad Exchange. The technology integrated with our PubGuru Header Bidding Wrapper was also a huge factor, with our Smart Refresh and Chaser Ad Unit features bringing in noticeable increases all on their own.
Going live was exciting! As this was something I planned and worked on, the feeling to finally see the results is always amazing for me. The increase was incredible! From their usual $3 average in Session RPMs, we reached an average of $10 Session RPM in the first 7 days. Now they're averaging $9-13 Session RPM for the last 3 months, which is more than triple compared to their past performance!
Conclusion
As you can see, Mikky was able to more than triple the publisher's Session RPM in record time and sustain the increase using a range of ad optimization techniques and solutions developed by MonetizeMore. Do you want to experience similar results? Are you ready to start maximizing your ad revenue? Sign up to MonetizeMore today!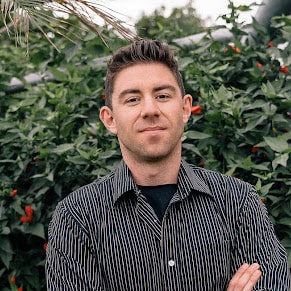 Kean Graham is the CEO and founder of MonetizeMore & a pioneer in the Adtech Industry. He is the resident expert in Ad Optimization, covering areas like Adsense Optimization,GAM Management, and third-party ad network partnerships. Kean believes in the supremacy of direct publisher deals and holistic optimization as keys to effective and consistent ad revenue increases.